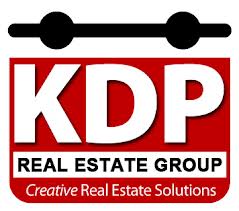 The KDP Group acquires homes on a regular basis and is now listing its available homes online.
Broward County, Florida (PRWEB) June 09, 2013
The qualifications required to purchase a home through realtors and agents is not always practical for men and women with damaged credit. Renting homes has remained one option that can be explored and one Florida company is now helping to place men and women into its company owned homes. The KDP Real Estate Group is now offering its homes for rent in Broward County online at http://houseforsaleinfl.co/homes-for-rent-in-broward-county. These homes are now available as one resource to provide housing that is ready for immediate occupancy.
The denial of a home purchase is now happening more regularly in the United States due in part to higher credit ratings required to obtain financing. A person who has a damaged credit rating could experience denials or higher than average interest rates for a mortgage. These circumstances can prevent the acquisition of a property regardless of the down payment that is offered.
The KDP Group acquires homes on a regular basis and is now listing its available homes online. The offering of these homes is expected to help men and women searching for homes not owned by property managers or landlords in southern Florida.
The listings of homes for rent online are now in combination with the redesign of the company website. This redesign is making information about available properties easy to find online. Along with the ease of use, a new blog area is added to provide additional information to buyers and sellers of real estate.
The content now available in the blog section online can be useful to those planning a purchase or obtaining a lease to own property. Because the KDP Real Estate Group is an investment company, its non-realtor resource is now expected to provide better information for people researching alternative transactions for real estate.
Home buyers who are interested in making contact with this company can use the online application forms to begin the process of the purchase or lease agreement. The installation of the easy to use application forms is helping to provide a faster method of processing. Housing specialists are now available to review the submitted information to provide a faster response. This response method is in addition to the local telephone number provided. Homes that are listed on the company website or cannot be found through the search system can be inquired about using one of the two contact methods now available.
About KDP Real Estate Group
The KDP Real Estate Group offers non-realtor services for real estate transactions in the state of Florida. This company employs a trained staff of investors who purchase on average a quantity of homes numbering between 5 and 10 on a monthly basis. The company owned homes are part of the portfolio properties that are presented to buyers and renters of real estate. The KDP Real Estate Group has modified its online website to include instant application forms for purchasing or renting the company homes currently available. Regular updates to company services are created to supply alternative real estate strategies without high real estate commissions.