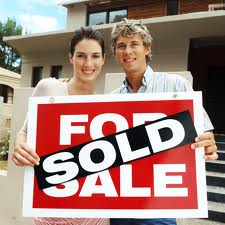 What we do is take the time investment required by a property owner and shift those duties over to our expert property management partner.
Indian Hill, Ohio (PRWEB) July 01, 2012
Homes for rent in Jacksonville, FL can be hard to find for renters and equally difficult to find for real estate investors. Jacksonville has become a thriving area with an economy that grows annually and Jacksonville Wealth Builders operates its turnkey investment property business there to take advantage of the numbers of REO properties available. Properties that are owned by Jacksonville Wealth Builders have now been turned into turnkey investment property to give new and experienced investors an easy way to own a cash flowing rental property. The newly purchased and fully restored properties come with tenants already under a lease agreement. These properties are one of the many investment opportunities now offered by Jacksonville Wealth Builders. A free information package for interested investors is available at http://www.jacksonvillewealthbuilders.com.
One of the difficulties with purchasing property and becoming a landlord is the issue of time. Working adults and those getting closer to retirement might not have the ability to manage the day-to-day operations of an investment property. A turnkey property solution is not a new concept to the real estate business although property management companies can make or break the potential of a newly leased property.
"We work with a property management company that has hundreds of clients that own homes in the Jacksonville area," said Gregg Cohen, CEO of Jacksonville Wealth Builders. "What we do is take the time investment required by a property owner and shift those duties over to our expert property management partner," Cohen added. This new strategy is helping more investors to concentrate on earning monthly rental income instead of daily management tasks that can become very time consuming.
Most states require that a real estate agent or broker be licensed or complete required hours of classroom training before a property can be sold to the public. National real estate associations have published data that estimates that on average a real estate agent can earn 3 to 7 percent from the net profits of a property. One of the advantages to buying and owning turnkey investment property is the larger than national average return on investment.
Recent data published by leading real estate watch dog groups report that the average turnkey investment property owner earns between 9 and 15 percent after expenses on their investment. The ups and downs that happen daily with stocks, mutual funds and other securities are one factor that is increasing the amount of real estate investors paying more attention to the available homes in areas like Jacksonville, FL. 
About Jacksonville Wealth Builders
Jacksonville Wealth Builders is a multi award-winning investment company that was started in 2010 to offer beginning and experienced investors the opportunity to purchase cash flowing investment property. Since the initial launch, Jacksonville Wealth Builders has bought and sold over 100 investment properties in the Jacksonville, FL area to investors in all 50 U.S. states. Apart from the turnkey property solutions, informative real estate articles and videos are posted daily to the Jacksonville Wealth Builders blog to serve as an interactive real estate magazine for investors. As the REO property market continues to rise, Jacksonville Wealth Builders constantly evolves and shifts strategies to better suit its investing clients.