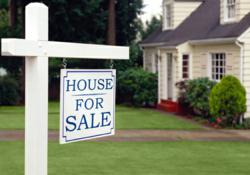 Each property now listed online is part of the company owned inventory.
Pompano Beach, Florida (PRWEB) June 14, 2013
Buyers searching for available property to purchase in the South Florida area are expected to benefit from a new website created by the KDP Real Estate Group. This new resource online lists all properties that are up for sale to the public without realtor involvement. This company has now updated its listings with homes for sale in Pompano Beach, FL as well as other cities at http://houseforsaleinfl.co/buying-homes-for-sale-in-pompano-beach.
These homes are now included in the total portfolio of available properties ready for immediate sale. This company is now accepting offers for these listings to help speed up the closing process for buyers.
The multiple services provided by real estate agents helps to introduce properties to buyers and sellers. These intermediaries provide these services for a fee that is included upon the closing of a transaction. The traditional percentages that can be applied to a sale transaction can raise the price payable by a home buyer.
The homes available for sale in Pompano Beach, FL and the additional homes listed are now sold without these commissions. Each property now listed online is part of the company owned inventory. The marketing used to attract buyers to these properties does not raise the selling price to cover company costs.
Because financing can be used by some buyers to purchase a property, qualifications are generally required by mortgage companies or banks that make a determination to finance a purchase. Home buyers who are refused financing could have reduced options to purchase a home.
One way that the KDP Real Estate Group is offering an alternative to standard mortgages is by providing its own forms of financing. This owner financed approach has been created to eliminate the credit issues that can be part of the application process. Buyers who apply for this financing are encouraged to apply if their credit is below average.
New additions to the company website apart from the property listings includes online applications. These applications are part of a streamlined process to provide equally prompt services to buyers and sellers of properties in Florida. Company specialists now review submitted online applications and respond within one business day. This rapid form of processing is exclusive to this company and is expected to stay in place for an indefinite period of time. These applications can be accessed in full on the company website.
About KDP Real Estate Group
The KDP Real Estate Group is positioned in Southern Florida to provide non-realtor home purchases and sales for the public. This company grows its housing portfolio at a pace of between 5 and 10 homes each month. The alternative real estate options provided through this company are designed to help men and women in all aspects of selling or buying a property. The KDP Real Estate Group offers its informative website online to help buyers and sellers obtain useful information when avoiding a traditional real estate acquisition or sale process.