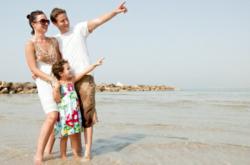 These company owned houses can be financed internally if requested by a buyer and individual arrangements can be made with each buyer during the sale process.
Jacksonville, Florida (PRWEB) May 19, 2013
Locating homes on the market in cities like Orlando or Jacksonville can be a lengthy process without assistance from a realtor. The ability to receive updated listings of current homes for sale is one that an established company in North Florida is now offering. The http://realestateinnorthflorida.com company has now listed real estate for sale in Jacksonville, FL online. These listings are provided for buyers of homes to help shorten the time period from purchase to occupancy. The listings are updated and are currently available for purchase. Color photographs and street address information is provided.
Qualifying for a home mortgage can be one of the most stressful parts of purchasing a home for some buyers. The new qualifications that many companies are imposing on potential buyers can complicate the qualification process. An excellent credit rating is now one of the requirements to receive a standard market rate mortgage from many companies.
A person with less than perfect credit could benefit from the new listings of homes now online. Because these homes are company owned, no financing is need going through outside mortgage companies.
New methods of purchasing a home do exist at the RealEstateinNorthFlorida.com company. Apart from the company owned homes, creative financing methods are now in place to provide additional ways to purchase. The owner financing programs that are in place offer alternatives to a traditional mortgage.
The review process can be completed faster and the lengthy credit checks and other criteria are not part of the qualification process. These company owned houses can be financed internally if requested by a buyer and individual arrangements can be made with each buyer during the sale process.
Aside from the new listings and services online, a new website redesign has been completed this year. New photographs for the listings, better explanations of services and easier navigation are some of the changes that have been made. The company website is now one of the fastest ways to receive a response to a request for more information. The toll-free number in place is one of the additional methods of contact to help men and women in-state and out-of-state to purchase a property without going through realtors or real estate agents. Additional company announcements are planned to alert buyers of added properties for sale.
About RealEstateinNorthFlorida.com
The RealEstateinNorthFlorida.com company provides houses, condos and other properties for sale in the Jacksonville, Florida area. This North Florida company is owned and operated by real estate investors who own each property listed on the company website. The creative financing methods that are in place at this company help to offer men and women alternatives to signing with a realty company. The RealEstateinNorthFlorida.com company updates the listings on its website as well as the services that are offered to ensure that all interested parties have direct access to purchase available homes for sale in FL.