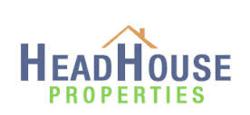 The published properties online are one company method in use to match a buyer with a home in the current portfolio.
Lebanon, TN (PRWEB) June 22, 2013
Realtors are one source used by buyers of homes when locating properties outside of metropolitan cities. The growing trend in the real estate industry is to use investment companies to find property not listed through real estate companies. The HeadHouse Properties company has listed its homes for sale in Lebanon, TN for buyers at http://mywifehomes.com/homes-for-sale-in-lebanon-tn.
This investment company has a growing portfolio of properties currently available outside the Nashville area. Buyers can now browse the company listings and services provided to expedite a home purchase.
Financing is one of the main components of purchasing homes when cash is not available for buyers. The ability to negotiate with a mortgage company can be difficult for some buyers to complete successfully. As part of new company services, a creative financing method is now available for the published properties listed online in Lebanon, TN.
The company owned properties now listed for sale can be internally financed for buyers who qualify using the simple application method in place. This method is set up to eliminate a mortgage negotiation with a third party placing emphasis on credit scores before approval is made.
The published properties on the freshly created HeadHouse Properties website are one offer to buyers searching for a non-realtor purchase. Additional services have been introduced this year for sellers of properties unable to find a source of buyers in the local area. These seller services provide access to an internal buying network built by this company.
A series of offers are collected when agreements are made with buyers to sell properties. This method of receiving generous offers for unlisted properties is one way to avoid paying real estate agent commission fees and closing costs to realty companies upon a successful sale.
The published properties online are one company method in use to match a buyer with a home in the current portfolio. Homes that are not listed or do not meet buyer standards could still be found through a locator service offered by the company specialists.
The research team working for this company is able to find homes for sale not listed with average realty companies in the Nashville area. These properties can be acquired or financing agreements can be made to complete a closing. This locator service is an optional incentive for customers who plan to use the HeadHouse Properties company to purchase real estate.
About HeadHouse Properties
The HeadHouse Properties company is an emerging real estate investment company based in the state of Tennessee. The company services include buying and selling of real estate without requiring agent or realtor assistance to complete this work. The services are provided to sellers and owners of homes unable to process transactions using traditional methods. The HeadHouse Properties company is staffed by housing experts who know the local area and currently purchase an average of up to 10 properties monthly. A specially designed company website now exists for consumers to find helpful content when pursuing alternative real estate sales or purchases.