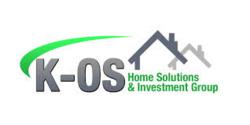 A person unable to qualify for traditional mortgage financing could benefit from the properties that are now published for sale online.
Mesquite, TX (PRWEB) June 18, 2013
Locating available real estate for sale in populous cities can be difficult when not utilizing real estate agents for listings. The KOSHomeSolutions.com company is now listing its real estate for sale in Mesquite, TX for buyers online at http://koshomesolutions.com/real-estate-for-sale-in-mesquite. This real estate investment company purchases homes in the local area and provides affordable pricing for its available real estate.
The homes that are published on the company website are available for occupancy. New properties are published to the company website on a monthly basis to assist home buyers in the Greater Dallas area.
Financial institutions are commonly used to provide financing for the purchase of a home. Application processing that is required by many companies includes a review of personal credit ratings as part of the review process. A person unable to qualify for traditional mortgage financing could benefit from the properties that are now published for sale online.
Part of the K-OS Home Solutions services includes creative financing methods to help a person struggling to qualify for third party mortgage assistance. This internal finance method provides customized terms and a relaxed method of criteria for approval.
The home buyer services that have been updated this year also include seller services that are now available. Issues like relocation to other states, divorce, foreclosure and other matters can complicate the traditional selling process. The company specialists now providing assistance to home buyers and homeowners review all requests to ensure company services are the right fit for each individual circumstance. The selling services now provide a faster method of selling real estate and closing with an attorney. This method is part of the non-realty company solutions that are now available for Texas homeowners.
To make reviewing the new services and property listings online easier, a redesigned KOSHomeSolutions.com website now exists for research. An overview of all company services is now provided online. These services are in combination with a new blog area that is designed to provide extra information about selling or buying homes without realtors.
These useful areas on the company website now provide additional information aside from phone calls made to the local number placed during regular hours of business. From online application forms to streaming video, these new features are continuing to expand the amount of resources for sellers and buyers of homes online.
About KOSHomeSolutions.com
The KOSHomeSolutions.com company provides housing related services to buyers and sellers of Texas real estate. This North Dallas area company is comprised of property experts who provide an alternative solution to signing on with realtors to sell or purchase properties. The current buy rate at this company is 5 to 10 properties on a monthly basis to expand the portfolio of properties available. The KOSHomeSolutions.com company offers a local number for contact with housing experts able to provide additional information to buyers or sellers. The online housing applications available on the company website is a 2013 addition to expedite all requests.