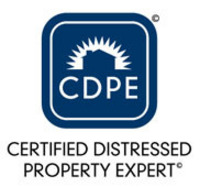 North Myrtle Beach, SC (PRWEB) January 1, 2010
The Home Affordable Modification Program (HAMP) has been in effect during 2009, but very few homeowners have been able to qualify for this program to restructure their loan. Realizing this, the U.S. Treasury launched the Home Affordable Foreclosure Alternative (HAFA), making the "short sale" process a much more viable way to avoid foreclosure.
In a short sale, the mortgage holder agrees to take less than what is owed on the mortgage, plus releases the borrowers from any future liability for the debt. But prior to the new HAFA program the process had come to a near standstill due to the sheer volume of foreclosures. The HAFA regulations should streamline and simplify the process, helping to limit the amount of foreclosed properties and stabilizing neighborhood values.
So what has the Treasury done to kick start the process? First, the bank has 10 business days to respond to a fully completed short sale request. This will speed things up, but all documentation must be in perfect order. This is a lot of paperwork and a Certified Distressed Property Expert (CDPE) can make sure it's done properly. In Greenville, South Carolina, the Cunnningham Team of RE/MAX has the CDPE designation and can help with your short sale. They understand how to work with the bank and navigate the intricacies of the deal.
The HAFA program goes into effect April 5, 2010 and expires on December 31, 2012. Sellers will get at least 120 days, but up to one year to sell the property as a short sale. There are also financial incentives to motivate the borrower and mortgage holders.
A short sale can also work for borrowers that are not covered by the Treasury program and the normal rules for a successful short sale still apply.
The good news is that short sales have less serious consequences than a foreclosure. A homeowner who successfully negotiates a short sale can purchase a home sooner, does not have their credit score affected as much or for as long and does not have the job loss / hiring consequences that follow a foreclosure.
Scott Todd owns Todd Insurance Agency in North Myrtle Beach. He reports that the recent mortgage crisis has not only caused major issues for the real estate industry, but it has also affected SC homeowners insurance and the entire insurance industry in ways that one might not realize.
Insurance companies make money in basically two ways: investment income and underwriting income. Investment income is basically making money from investing their profits. Insurance companies invest the same way as the public. They price risk, charge and collect premiums, take out for expenses and claims, and what is left over is net profit.
In the near future insurance companies may see increased pressure in their property lines such as homeowners, renters, mobile home, and condo insurance. The homeowner line, in general, is not profitable for a lot of companies throughout the industry. Since the recession began, companies have seen the frequency of homeowner claims increase. With the increase in the number of claims and the amount paid out, higher premiums will soon follow. To keep insurance premiums low, Scott offers the following suggestions:

Don't file small claims – A lot of companies offer claim free discounts, so filing a small claim might cost you more in the long run.
Consider a higher deductible – The higher the deductible, the lower the premium.
Insuring a home, autos, and other toys such as boats, motorcycles, RVs, and ATVs with one company will get various discounts on each policy.. Usually, the more policies one has with one company and the longer they are with them, the better they are treated. No agent wants to lose 4 or 5 policies over bad customer service or a claim being handled poorly. (This point is especially true if living in a coastal area.) Over the years, small insurance companies may show up selling homeowners coverage with lower than normal prices only to pull out within a year or two. This leaves the customer scrambling to find coverage. Remember the saying, if it seems too good to be true, it probably is.
Know the agent, and sit down with him every year. Things in life change for people and for insurance companies. Don't assume the company will offer discounts without asking. And don't wait until claim time to find out if something is covered. .
Visit Scott's website for more tips about homeowners coverage, SC Renters Insurance, SC Car Insurance, and get online quotes. Try out the "Ask an Insurance Agent" section.
For more information regarding short sales or Greenville SC foreclosures, please contact The Cunningham Team of RE/MAX who are Certified Distressed Property Experts and have helped many homeowners to avoid foreclosure in the Greenville SC Real Estate Market. For home-specific information visit their Greenville SC homes website.
The Cunningham Team of Re/Max
600 Independence Blvd.
Greenville, SC 29615
864-679-0707
http://www.greenvillescrealestate.net
Scott Todd
Todd Insurance Agency Inc.
1515 Hwy 17 South
N. Myrtle Beach, SC 29582
843-249-6317
http://www.carolinapolicies.com
###