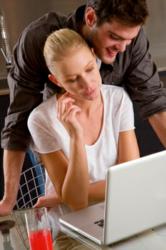 Many hard-working people want to own a home and deserve to be given the opportunity.
Jacksonville, FL (PRWEB) April 15, 2012
Dream homes are often publicized by famous celebrities. Average people do not always get an opportunity to purchase a unique home near the coast in popular areas like Jacksonville, FL. A new company is working to change the ratio of dreams to reality by offering home buyers an easy way own a dream home.
HomesJacksonvilleFlorida.com provides solutions to average people that want to own their own home, but credit or other financial issues might block the actual purchase. This team of real estate investors owns real properties and is not a group of realtors. The properties owned and sold by this expert real estate team are making it easier for people to find dream homes instead of renting an apartment or condominium in Florida.
The average person can often spend months or years in some cases searching for a home to live in the remainder of their lives. The increase in home foreclosures and distressed properties in Florida are providing a light at the end of the tunnel for those wishing to own a home. While banks and mortgage lenders are very strict with loan approvals, HomesJacksonvilleFlorida.com does not use the same evaluation criteria to approve potential buyers. "People with bad credit are often turned down by banks and mortgage lenders, but exploring creative financing is one of the best ways to get in a home fast," said Kevin Thompson, Sr. Investment Property Advisor. "Many hard-working people want to own a home and deserve to be given the opportunity," added Thompson. All dream homes sold by this 21st century company are privately owned and alternative financing options are discussed with each buyer.
Leasing is starting to become a popular alternative compared to buying. Some people that cannot afford to buy are researching lease options that provide an alternative route for home ownership. "We like to find qualified people that are not afraid to put a little hard work into a property," said Sean McNamara, Partner at HomesJacksonvilleFlorida.com. "We have started to implement solutions like sweat equity for people that don't have the cash up front, but are willing to put in some manual labor to help to finance a property," added McNamara. Fixing up a distressed property takes a lot of work and other investors are exploring opportunities that are a win-win situation for themselves and for buyers that prefer a lease option method.
The rebuilding of the nation's financial system has created more of a need for new ways to finance a home purchase. A former homeowner that has recently went through a foreclosure can have a difficult time finding permanent housing due to foreclosure credit problems. Since HomesJacksonvilleFlorida.com does not consider credit worthiness before purchase, people that want to have a second chance at home ownership are exploring the many solutions this new company provides.
About HomesJacksonvilleFlorida.com
A team of real estate experts banded together in 2010 to lay the foundation for this alternative home buying company. These experts are using their experience in FL real estate to help buyers that want to own their own home get the alternative financing required to turn dreams into realities. Personal credit references and job history is not the deciding criteria used by this real estate investment company to qualify interested home buyers.