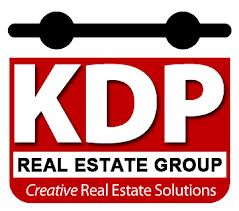 Alternatives are now available in some parts of the country to help buyers find housing faster.
Fort Lauderdale, Florida (PRWEB) May 18, 2013
Locating a house up for sale can be one of the most time-consuming processes by potential home buyers. Some people use the services of realtors or real estate agents to help locate properties. Alternatives are now available in some parts of the country to help buyers find housing faster. The KDP Real Estate Group has now listed homes for sale in Fort Lauderdale to help Southern Florida buyers find properties ready for purchase. This company owns its properties are these can be acquired online at http://houseforsaleinfl.co.
Not all purchasers of real estate are single or married couples searching for a home to build a life together. Investors are now a part of a growing community searching for affordable housing to purchase, rent or resell. The traditional purchase process taken by many buyers involves contracting with realtors and agents in order to complete a sale.
The alternatives that are now provided by the KDP Group are designed to help buyers to avoid the high commission fees that come with realtor assistance. The homes available for purchase through this company are in excellent condition and ready for immediate occupancy.
These creative real estate solutions are part of a company wide upgrade of services this year. New services like owner financing are now available for buyers unable to qualify for a mortgage or other financial assistance. The owner financing program that is now in place is offered to bypass the qualifications that many companies require during the application process. Because the available Fort Lauderdale homes are company owned, this new method of financing is possible for those with any credit background. These creative ways to help finance homes in Florida are part of the upgrades made by this company this year.
Several marketing methods are now in place at the KDP Group to reach potential buyers and sellers of real estate. A new YouTube channel has been launched online as one way to help introduce the company services. This video series is part of an ongoing marketing effort and new videos are being created for distribution. The current series of videos can be viewed at http://www.youtube.com/watch?v=x3uw3IAvFSU and are designed to educate buyers on the company services and how to get started with the application process to purchase company owned properties in Southern Florida.
About KDPRealEstateGroup.com
The KDPRealEstateGroup.com is owned and operated by expert real estate investors in the Fort Lauderdale, Florida area. This company specializes in placing buyers with homes in the local area. Both buyers and sellers of real estate use this company as one alternative to the services that are provided through realtor companies. A new website redesign of the KDPRealEstateGroup.com website is now helping to introduce the properties currently held for sale. A new contact form is provided on the website to ensure that a fast response is provided by those seeking more information online. Requests made through this company system receive an immediate response.