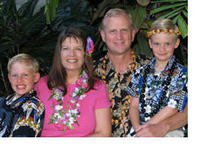 Redwood City, CA (PRWEB) April 1, 2010
Homeschool Buyers Co-op, a leader in homeschool resources, announced today their formal homeschool curriculum packages being offered by this number one homeschool supercenter. Members are able to compare prices of Switched-on-Schoolhouse Math and other packages to achieve the best at home education. From text books, reading guides and testing materials, families who are homeschooling their children now have the opportunity to use what school districts use at the same prices.
These formal homeschool curriculums being offered by this large homeschool supercenter are available at school district pricing with a free membership. Individuals can now get needed materials online for homeschooling, including packages that have homeschool curriculums for parents to follow. The resources Homeschool Buyers Co-op offers include textbooks, curriculum programs, reading materials, all-in-one programs and more.
"The homeschool curriculum packages include all the materials that are needed to achieve the maximum education for students at home," said Brett Walter, President of Homeschool Buyers Co-op. "Our homeschool supercenter is equipped to handle all of the curriculum needs for families at the most discounted prices you can find today."
About the Homeschool Buyers Co-op:
The Homeschool Buyers Co-op is the nation's largest purchasing cooperative for homeschooling families. They help families compare prices of Switched-on-Schoolhouse Math and other formal homeschooling curriculum packages needed to achieve a successful homeschool program. The Co-op combines the purchasing power of tens of thousands of homeschooling families around the country to give homeschoolers the same purchasing clout as school districts. They are able to help purchase home school Spanish programs as well as other foreign languages and basic needs for children learning from home.
###