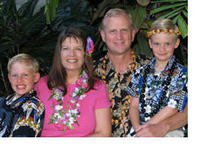 Redwood City, CA (PRWEB) February 1, 2010
The Homeschool Buyers Co-op, a leader in offering homeschool curriculum, announced the expansion of homeschool resources to include homeschool testing for reading, math and other subjects to help teachers assess their student's achievement level and learning style. These new online tests for reading and math allows homeschooling parents to assess their student's performance level and aptitude.
Homeschool Buyers Co-op continues to expand by being the leader in homeschool resources online. The company continues to drive down the costs for high quality and effective homeschool and testing programs for children. These online reading level tests, as well as for math and other subjects, will aid parents in helping their children learn better by understanding where the child is having difficulties.
"The online reading level tests and math assessments help show parents where their student is having difficulty," said Brett Walter, President of the Homeschool Buyers Co-op. "Our free membership program has been developed to get homeschool and testing products at the best prices for homeschooled children as if they were part of a large school district."
About the Homeschool Buyers Co-op
The Homeschool Buyers Co-op is the nation's largest purchasing cooperative for homeschooling families. They help families that chose a homeschool curriculum and offer them the needed homeschool resources for a successful program. The Co-op combines the purchasing power of tens of thousands of homeschooling families around the country to give homeschoolers the same purchasing clout as school districts. They are able to help purchase home school Spanish programs as well as other foreign languages and basic needs for children learning from home.
###