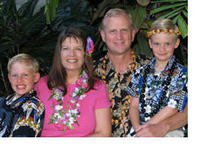 Redwood City, CA (PRWEB) February 2, 2010
The Homeschool Buyers Co-op, a leader in home school resources and discount supply, announced more savings for homeschooling families and homeschool groups. The company is able to offer homeschool resources at discounted prices because members purchase as a group in order to get volume discounts. As a result, Homeschool Buyers Co-op members are able to purchase homeschool items at prices comparable to those paid by school districts. From curriculums and learning programs to materials and study guides, members can save up to 90% on items.
The Co-op is one the largest homeschool groups in the world, and the only one to give homeschoolers the ability to get deep discounts on their purchases of homeschool resources. The supplier discounts for home schools program enables parents to purchase the needed materials for their homeschool education at prices comparable to those paid by school districts. The discounts are available exclusively to Co-op members, but membership is free to any family that is homeschooling their children. For more information visit home school discount supply.
"A participant in our homeschool buyers group purchasing program, called a 'Group Buy', can get deep discounts on supply of product for their home school. The more members that join a Group Buy, the greater the volume discounts we can get them, so it pays to help us spread the word about our unique Group Buys program for homeschool resources," said Brett Walter, President of the Homeschool Buyers Co-op. "Free Co-op membership gives homeschooling families great savings on many of the homeschool resources they need to teach their children."
About Homeschool Buyers Co-op
The Homeschool Buyers Co-op is the nation's largest purchasing cooperative for homeschooling families. The Co-op combines the purchasing power of tens of thousands of homeschooling families around the country to give homeschoolers the same purchasing clout as school districts. They offer their homeschool groups the ability to purchase homeschool resources at steeply discounted prices through their free membership program.
# # #