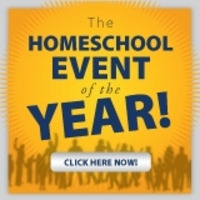 The MidSouth Homeschool Convention provides an outstanding Featured Speaker roster, hundreds of information-packed homeschooling workshops, a huge homeschool curriculum Exhibit Hall, comedian Tim Hawkins - LIVE, a Worldview Teen Track and more!
Cincinnati, OH (PRWEB) July 28, 2010
The numbers of families homeschooling their children continue to grow, curriculum options have grown and Great Homeschool Conventions, Inc. and the Memphis-area Home Education Association are combining efforts for the benefit of homeschooling families throughout Tennessee and the Mid-South region of the country.
Brennan Dean, President of Great Homeschool Conventions, remarked, "Memphis provides an outstanding location for a regional Homeschool Convention. To have a fine, Christian homeschooling organization like MHEA choose to forgo their "Memphis conference/expo" in order to work with us on the regional "MidSouth Homeschool Convention" is a real blessing. We welcome their involvement, and trust that our combined efforts will also serve to significantly further the mission and ministry of MHEA."
Bill Richard, President of MHEA, commented, "We see this as a great opportunity. We believe this relationship will allow us to expand our outreach, and further advance the cause of homeschooling here in the Memphis area. Working together with Great Homeschool Conventions really creates some synergies and opportunities that we are tremendously excited about."
The MidSouth Homeschool Convention will be held at the Memphis Cook Convention Center, March 3-5, 2011. This event features hundreds of information-packed homeschooling workshops, a huge homeschool curriculum Exhibit Hall, a special performance from comedian TIM HAWKINS and a Worldview Teen Track led by John Stonestreet of Summit Ministries.
"Our 2010 MidWest Homeschool Convention in Cincinnati attracted nearly 14,000 homeschoolers from dozens of states," Dean stated. "We're following that same model with the Mid-South Homeschool Convention in Memphis, and response has been fantastic! We're over 7-months out, and we're already hearing from hundreds of homeschooling families in several states that are making plans to attend. Based on our experience with the MidWest Homeschool Convention in Cincinnati, we anticipate that we'll have at least a couple thousand homeschooling families attending the March 2011 MidSouth Homeschool Convention in Memphis, TN."
Featured Speakers currently scheduled to participate include: Dr. Susan Wise Bauer, Ken Ham, Dr. Jay Wile, Amanda Bennett, Jim Weiss, Carol Barnier, Doug Phillips, Linda Hobar, Michael Clay Thompson, Susan Kemmerer, Tom Clark, Julie Bogart, Ed Zaccaro, Cheryl Lowe, Martin Cothran, Andrew Kern, Dr. Christopher Perrin, Mark Hamby, John Stonestreet and more!
Dean further remarked, "We make every effort to provide the very best in Speakers / Workshop Leaders as well as Curriculum Exhibitors for our convention attendees. Home educating parents love the abundance of how-to-homeschool information, homeschool curriculum, fresh homeschooling ideas, and general encouragement and fellowship that they find at the convention."
Great Homeschool Conventions, Inc. owns and operates the MidSouth Homeschool Convention, NorthEast Homeschool Convention and SouthEast Homeschool Convention. A sister company (MidWest Homeschool Convention, Inc.) also operates a regional homeschooling convention based in Cincinnati, Ohio.
MHEA is a membership-based, Christian organization dedicated to serving home educators by providing support, encouragement and assistance; advancing home schooling; safeguarding and promoting parental authority in education.
###