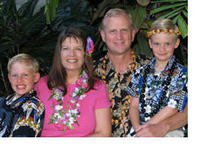 Redwood City, CA (PRWEB) May 24, 2010
The Homeschool Buyers Co-op, a leader in home school resources, announced the online availability of a home school health and science curriculum. The online homeschool resource continues to offer homeschool curriculums, and review the top products to teach children at home. This expansion is part of the complete home school curriculum offered by the Company.
"The home school health and science curriculums give students the opportunity to explore and learn about our living environment. We continue to review homeschool curriculums and offer only the ones that have been praised by other families," said Brett Walter, President of Homeschool Buyers Co-op. "We only offer high quality products and do so with the great feedback from our customers. Our large membership group has enabled us to help families purchase homeschooling products at up to 60% off retail costs."
Offering a highly reviewed homeschool curriculum, helps parents select the appropriate learning products. For Homeschool Buyers Co-op members, their input has helped the company in selecting the best home school health and science curriculum to offer. Membership is free and very simple to begin saving on home school curriculum products. For sign up information visit http://www.homeschoolbuyersco-op.org.
About the Homeschool Buyers Co-op
The Homeschool Buyers Co-op is the nation's largest purchasing cooperative for homeschooling families. They offer highly reviewed homeschool curriculums and help families receive the best pricing on the available courses. The Co-op combines the purchasing power of tens of thousands of homeschooling families around the country to give homeschoolers the same purchasing clout as school districts. They are able to help purchase home school curriculum and programs as well as other basic needs for children learning from home.
###