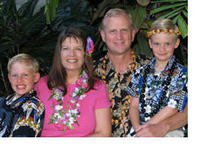 Redwood City, CA (PRWEB) June 1, 2010
Homeschool Buyers Co-op, the leader in online discounts for homeschool resources, is now assisting parents with homeschool history curriculum. They are offering homeschool history class curriculum online at discounted rates. These prices are so low due to their membership numbers being so high - and the built in buying power they wield as a result.
"With the demand for homeschool history curriculum increasing, our members are able to save up to 60%. But that's not all. The online homeschool resource is set up to save consumers money while providing the high quality of products such as science, math, reading and history classes for their students," said Brett Walter, President of the Homeschool Buyers Co-op. "We continue to seek the best homeschool curriculums available for students. Being a homeschool family ourselves, we know how important the learning experience and price is."
There are several homeschool history class curriculums online and available to the Co-op's membership. Parent educators can choose from the "American History Series" from Wallbuilders, along with Colonial Williamsburg EFTs and many more. Members also gain valuable SmartPoints every time they shop at the Co-op and make qualifying purchases.
About the Homeschool Buyers Co-op
The Homeschool Buyers Co-op is the nation's largest purchasing cooperative for homeschooling families. They help families receive the best pricing for homeschool history class online and curriculum. The Co-op combines the purchasing power of tens of thousands of homeschooling families around the country to give homeschoolers the same purchasing clout as school districts.
# # #