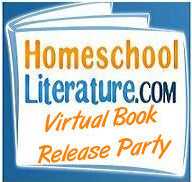 With the 'Wright on Time' books, I am trying to show an ideal homeschooling family accurately portrayed

-Lisa Cottrell Bentley-
Author & Homeschooling Mom
(PRWEB) April 09, 2012
HomeschoolLiterature.com is hosting the first ever online book club featuring books about homeschoolers! This book club for children and teens highlights books specifically chosen because one or more characters in the book is (or has been) educated at home.
Perfect for families, support groups, or co-ops, this homeschool book club is the first of its kind to be designed by and for homeschoolers. Home education is one of the fastest-growing educational demographics in the United States, yet fiction books featuring homeschooled characters are few and far between. HomeschoolLiterature.com is focused on finding, reviewing, and promoting books with homeschooled protagonists, such as the Wright on Time book series by Lisa Cottrell Bentley - - author and homeschooling mom.
When asked why homeschooling is a major theme in her books, Cottrell-Bentley responds: "There are very few fictional books with homeschoolers as characters. I've found that most of these characters have been written by authors who have had very little, if any, experience with real-life homeschoolers. Assumptions about how 'all' homeschoolers behave have become inaccurate mainstream mythology. With the Wright on Time books, I am trying to show an ideal homeschooling family accurately portrayed."
The book club is specifically designed so that families, support groups, or co-ops can create educational experiences out of each featured book. Each book in the HomeschoolLiterature.com Book Club is studied using a mixture of worksheets, hands-on activities, and online games. Activities are available for both older and younger student groups. All books included in the Book Club can be easily obtained either at a local library, local book store, or via an online retailer such as Amazon.com.
The Book Club is completely free to use, and only requires a simple online registration to gain access to all of the educational materials including discussion questions, printable language arts activities, hands-on art projects, book-specific spelling and vocabulary lists, and multiple online games and links. In addition to the books featured in the Book Club, HomeschoolLiterature.com reviews, categorizes, and provides levels for a variety of other fictional books about homeschoolers. It has the most comprehensive listings of homeschool fiction books available on the web.
HomeschoolLiterature.com is a subsidiary of VKidz, Inc., which is a family-owned educational software company dedicated to pioneering online education. The mission of VKidz is to provide educational resources and technology that is easier to use, more effective and less expensive than existing applications. For more information, visit HomeschoolLiterature.com.