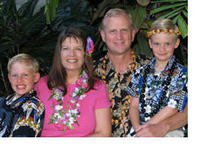 Redwood City, CA (PRWEB) February 14, 2011
The Homeschool Buyers Co-op, a leader in homeschool curriculum sales, announced the availability of homeschool reading and math curriculum from Houghton Mifflin Harcourt. For the first time, homeschoolers are able to receive up to 66% off Destination Reading and Destination Math through the buying power of the Co-op.
"These two homeschool curriculum programs are in high demand with the Co-op members. Destination Math and Reading curriculum offer a high quality learning experience through their multimedia program," said Brett Walter, President of Homeschool Buyers Co-op. "For the first time ever, we are able to offer these programs at a discounted rate with our buying power. Through the free membership, Co-op members continue to receive great educational products at discounted prices with no coupons to clip."
These homeschool curriculum reading and math programs help students build critical skills used every day. Each of these programs are known for their high quality, are aligned with state and national curriculum standards and have won many awards.
About the Homeschool Buyers Co-op
The Homeschool Buyers Co-op is the nation's largest purchasing cooperative for homeschooling families. They help families receive the best pricing for their homeschool curriculum and have many courses available. The Co-op combines the purchasing power of tens of thousands of homeschooling families around the country to give homeschoolers the same purchasing clout as school districts. They are able to help purchase homeschool math and reading curriculums for high school students as well as elementary school for children learning from home.
###