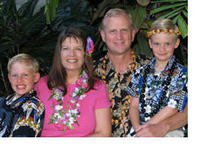 Redwood City, CA (PRWEB) March 22, 2010
The Homeschool Buyers Co-op, a leading provider of discounts for homeschool resources, announced the offering of Rewards Points in exchange for links. Because they can be used toward future purchases, the company's Smart Points program offers homeschool parents the opportunity to save even more money on homeschooling school supplies for computers and other needed material by earning extra points for providing a link to the company's website.
"Homeschoolers are a community and our Co-op is offering another way to help our members save even more money. It's very simple, just link to our website from another website or a blog and we'll give that person Smart Points to use on future purchases on homeschooling school supplies for the computer and other needed resources," said Brett Walter, President of Homeschool Buyers Co-op. "We are able to provide discounts for all of the homeschool resources needed for a successful at home program to educate children."
Homeschool Buyers Co-op offers a free membership to access all of the needed homeshcool resources including homeschooling school supplies for computers, text book, programs and more. Those who are interested in the link program for rewards points should visit: http://www.homeschoolbuyersco-op.org/smartpoints-spend-them/.
About the Homeschool Buyers Co-op
The Homeschool Buyers Co-op is the nation's largest purchasing cooperative for homeschooling families. They help families chose a homeschool curriculum and offer them group discounts on the homeschool resources that are needed for a successful home school program. The Co-op combines the purchasing power of tens of thousands of homeschooling families around the country to give homeschoolers the same purchasing clout as school districts. They are able to help home school families purchase home school Spanish programs as well as other foreign languages and other curriculum for children at significant discounts.
###