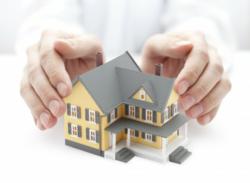 Most criminals can cut a power or telephone line and rapidly disable a wired alarm system...
Washington, DC (PRWEB) December 21, 2012
HomeSecuritySystems HQ recently published an article discussing common blunders homeowners make when choosing a home security system. The article gives pointers on how to avoid these not so infrequent errors and pitfalls.
While the average homeowner understands the need for a reliable and efficient home security system, many do not understand the complexities of different alarm systems and the myriad of options available in today's market.
The informative article published by HomeSecuritySystem HQ explains the concept of proprietary alarms. Simply put, some home security companies require the usage of their own alarm equipment in order for customers to use their monitoring services. The problem with this arrangement, as the article discusses, is that alarms made by other companies such as GE are more reliable and use superior technology.
Beware of limiting your options for what types of equipment can be used. Select a company that lets a customer choose the equipment that he or she needs.
HomeSecuritySystems HQ goes on to remind the customer not to forget the first step in home protection: upgrading customer bolts, locks, windows and doors. This deterrent is step one for any well-designed home security system. Think of this as adding muscle to a home. The technology will only get a customer so far.
A corollary to this, as discussed at length in the review, is to not get fixated on a hardwire system. Those days have passed when wired home security systems were the best for security. Most criminals can cut a power or telephone line and rapidly disable a wired alarm system. Wireless systems, on the other hand, are not so vulnerable.
FrontPoint Security is a company that has generated positive reviews for their wireless systems. Call them for an instant quote at (866) 363 2035.