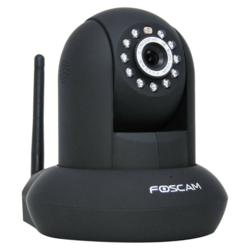 A home security camera can help put some control back into the hands of the homeowner
Monroe, NY (PRWEB) May 09, 2013
Home security retailer ObservEye has seen a 25% lift in demand for its wireless IP cameras in the wake of the Boston Marathon terror attack. At 5 p.m. on April 18, 2013, the FBI released footage obtained from public and private security cameras that helped identify the Boston Marathon bombing suspects. Six days later, Boston Police Commissioner Edward Davis called for a city-run surveillance system. Recent demand indicates that private citizens are following a similar path by requesting surveillance systems for their own homes.
ObservEye isn't alone in its findings that this is an expanding market. IMS Research, an independent supplier of market research and consultancy to the global electronics industry, predicts that by 2014, the market for network-based video surveillance will reach $7 billion. At this point, it will finally surpass the analog video surveillance segment at $6.5 billion. Increased government spending on security as a result of the Boston bombing is expected to add to the growth of this market.
ObservEye began selling wireless IP cameras in 2011 and played an instrumental role in marketing the Foscam brand of home security cameras to US consumers. ObservEye's founders have always believed that all homeowners have a right to safeguard their homes and their families. As such, it has been their mission to bring affordable and user-friendly home security cameras to the public. The same mission still stands today, and ObservEye is committed to providing consumers with an optimal balance of quality and value.
"Whether in our own backyards or across the continent, unspeakable and unexplainable acts of violence tend to leave us feeling vulnerable," says ObservEye's Director of Marketing Joel Kraus. Joel continues, "A home security camera can help put some control back into the hands of the homeowner and offer much-needed peace of mind. I believe this is why we've seen such a demand increase in recent weeks, and I expect the increase to continue as more people learn how easy it is to install and use these products."
About ObservEye:
ObservEye's mission is to provide the public with wireless home security cameras that are attainable for everyone. The company's three founders are now seeing this early vision come to life. Wireless home security cameras were designed to help people monitor their residences, loved ones and places of business. ObservEye.com promises to hold itself to its core value of keeping a watchful and an observant eye for the next best thing and bring the best of the market to its customers.