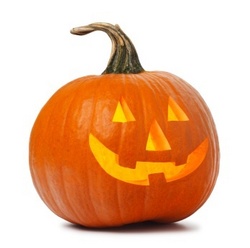 Cambridge, MA (Vocus) October 30, 2010
With all the drinking, anonymity and empty houses, All Hallows' Eve presents ample opportunity to real ghouls who want to spoil the fun.
Many of the myths about poisoned candy and razor blade treats are unfounded. However, each year cities across the US see a spike in assaults, thefts, robberies and home invasions.
SimpliSafe, a provider of home security systems, has this list of easy tips to ensure everyone stays safe this year.
Tip 1: Get a can of mace for the walk home in the dark from a party or other event. With groups of people out and about, many drinking alcohol, the risk of being assaulted increases. Stay alert of groups being unusually loud, or walking too close.
Tip 2: Have a cell phone handy when walking in the dark and be ready to dial 911 for help.
Tip 3: Stay in a trusted group. This is an important safety tip for adults, teens, and kids alike. People in groups are much less vulnerable, so try to avoid being the lone ranger singled out by a herd of thugs on Halloween.
Tip 4: When off trick-or-treating with the kids have a trusted friend or neighbor hand out candy at the home. A bowl of candy left out doors or darkened lights are easy signals that no one is home.
Tip 5: Buy a BIG "Beware of Dog" sign. Then download a sound clip of an angry dog barking and play it on repeat from a stereo or an iPod dock radio placed near the front door. That'll make most pranksters looking to break-in think twice.
For those concerned about increased crime in their neighborhood getting a home security system is the surest way to prevent criminals from getting too close for comfort. SimpliSafe systems include a Panic Button, which would come in handy should a real Dracula come knocking on the door. One push of a button and the police will be on their way to defang him.
About SimpliSafe
SimpliSafe is a simple, secure and complete wireless security system. Using entirely wireless components, the alarm system can be easily customized and self-installed by a renter or homeowner, and is portable for use at the owner's next residence. The system connects to a 24-hour Emergency Dispatch Center using a built-in cellular module. Read wireless home security system reviews and learn why experts have been raving about SimpliSafe Inc. To learn more call 1-888-957-4675.
###