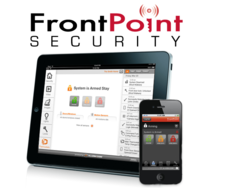 FrontPoint Security provides customers with a 30-day money-back guarantee, in contrast to companies like ADT and Protect America...
Chicago, IL (PRWEB) November 08, 2012
An independent and in-depth home security systems comparison carried out by one of the leading home security reviewers in the industry HomeSecuritySystems HQ puts forward FrontPoint Security as the "go-to" home security company for homeowners in the United States. Here's why:
CUSTOMER SERVICE:
FrontPoint Security has been able to build for itself an extremely solid reputation for prompt assistance and technical support for customers. In an area where most companies have had a difficult time making customers happy, FrontPoint has excelled, serving as an example for competitors like ADT and Protect America.
30 DAY TRIAL
Simply no other home security company in the industry has a similar offer. FrontPoint provides customers with a 30-day money-back guarantee in contrast to companies like ADT and Protect America, who have customers sign up for 36-month long contracts without room for cancellation.
WIRELESS EQUIPMENT & CELLULAR MONITORING
FrontPoint offers both, wireless equipment and cellular monitoring on all standard packages. This includes the latest GE Security equipment and mobile apps for the iPhone, Android and Blackberry so that customers can receive instant security text alerts, arm/disarm their systems remotely and even watch live video of the interior and exterior of their homes.
CLEAR PRICING
FrontPoint's pricing structure is clear-cut, with no hidden fees of any kind. Their website shows the end cost of total ownership for each of their systems and packages.
FREE ENVIRONMENTAL MONITORING
Professional protection from fire and smoke, carbon monoxide and flooding which normally comes at an extra monthly charge with other home security companies, is free with FrontPoint Security.
FREE SHIPPING
All systems are shipped by FrontPoint the same day by FedEX for free.
ADDITIONAL BENIFITS
FrontPoint Security is a 100% wireless and cellular home security provider, which means that their systems are more intruder proof then traditional wired systems such as those provided by ADT. The reason for this is that traditional wired systems can easily be disabled by a pair of wire-cutters. Wireless home security systems on the other hand run on digital signals, and provide an extra measure of security.
FrontPoint's systems are also DIY or do-it-yourself and can be installed by customers themselves within 20 to 30 mintues. Not only does this save them hundreds of dollars in installation costs but it also allows them to take the system wherever they want, on a vacation or to a new home, since there is no underground wiring involved. The best part is that they're able to keep their existing monitoring plan.
CONTACT
Interested parties/individuals can get in touch with FrontPoint Security for a free and instant quote or to learn more about their services and packges right here. Alternatively they can call them at (866) 363 2035.