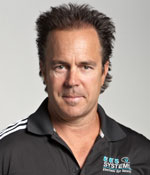 A very important step in preventing home burglary and other crimes is to make sure that your residence is as secure as possible and doesn't have a bulls eye painted on the front of your home that makes you easy burglar bait.
Seal Beach, CA (PRWEB) October 17, 2011
Home Security Systems Company, Electronic Eye Security, announces their 72 point on-site security analysis.
The name Michael Houser, owner of Electronic Eye Security Systems in Seal Beach, CA, has been synonymous with the home security sector for more than 22 years now and this man's name has been on the tip of the tongue of many people who are considering getting a custom home security system. It is little wonder then that the release of Michael Houser's recent offer for a free 72 point on-site security analysis has met with such enthusiasm by many home owners out there that are concerned about security and safety today.
After dealing with literally thousands of people who are concerned with their safety and are looking for a home security system to keep them safe over the years Michael has come across just about every home alarm system and burglar alarm available and has worked with a whole variety of camera surveillance systems. After gathering so much knowledge over the years and helping so many people out in the home security sector Michael felt that it was about time that he gave something back to the people looking for help in this area and that is why he is offering the 72 point on-site security analysis for free on his site.
Although the report itself is very comprehensive and covers 72 areas of concern with regard to security, the level of experience and expertise in Michael's team is such that it can be carried out in just 36 minutes. The report aims to give a person a plan of action for preventing or reducing the risk of vandalism, shoplifting, employee theft, fire and carbon monoxide poisoning, to name but a few hazards that the team tackles.
If the reaction on the security forums is anything to go by, this home security system expert will no doubt be inundated with demands for this new service, as in the last 22 years none of Michael's security systems have ever been defeated.
Interested parties can click here to request their free 72 point on-site security analysis.
Electronic Eye Security has been providing their customers with peace and mind and security in their homes within Orange County with reliable, false alarm free custom home security systems for more than 22 years.
###