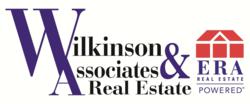 Real Estate is not only personally rewarding, but a great way to network and meet people in our community.
Jacksonville, NC (PRWEB) January 19, 2013
Graduation season will be here soon and the Jacksonville NC community will be busy congratulating the class of 2013 on their newly conferred degrees. It will be difficult with current economic conditions not being optimal; jobs are tough to come by and finding "the perfect" first-time job that matches a grad's area of studies can be like finding a needle in the haystack.
Now, more than ever, job seekers need to consider and be open to other options. With that in mind, ERA Strother & Wilkinson Real Estate wants high and college graduates to be knowledgable about the ins and outs, as well as the benefits, of joining the real estate industry.
Working at a local real estate firm adds value to the community by helping fellow residents and new neighbors realize their dream of home ownership. Not only can it be personally rewarding, but practicing real estate is also a great way to network and meet the people in the local community.
As one works each day in real estate, every day is a new day. Boredom is not an option and meeting new people is a must. In addition, real estate agents gain invaluable skills such as marketing and business administration that can help them later in their careers, whether they choose to stick with real estate or not.
In real estate, work-life balance isn't a blue sky dream, it is an attainable reality. Schedules are flexible and telecommuting and remote work arrangements are often available. Best of all, time behind a desk is limited – say no to cubicles!
Mentoring and coaching is part of the business. At ERA Strother and Wilkinson, ERA Strother and Wilkinson Real Estate, great pride is taken in helping others reach their personal and professional goals. As an ERA company, there is a wide array of training programs and other resources to help newcomers navigate their ramp-up period more easily.
Incorporating new ideas and skill sets are critical to staying relevant. A company needs to evolve to meet home buyer preferences and communication styles, who better to fill that need than recent grads and other members of the Millennial generation?
Tech savvy, fresh-thinking, and eager to connect with others, Gen Y stands to be a huge asset to the real estate industry. And for you, the skills you learn in real estate - marketing, sales, operations, negotiations and networking – are transferable to nearly any field.
Realtors who are fortunate to receive advice from professionals early in their careers, are eager to pay it forward. Helping others reach their goals and find their way – whether it is buying a new home or starting a new career – is one of the most rewarding aspects of what a Realtor at ERA Strother & Wilkinson does. Learn more about job opportunities with ERA Strother and Wilkinson Real Estate.
Walter Whitehurst, BIC, Realtor
(910) 340-5524 Direct