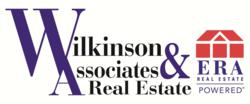 "We are GungHo about helping our Marine families find a home that fits their needs"
Jacksonville, NC (PRWEB) September 26, 2012
When a Marine or Navy family finds out they are PCSing to Camp Lejeune and they are not familiar with the Jacksonville NC area - they usually have a ton of questions. Wilkinson & Associates ERA Powered is experienced and provides the help needed by these families.
Wilkinson and Associates can help these young Marine families by providing information on relocating to Jacksonville NC, help with your home search, gathering information on schools and different neighborhoods, and by recommending professionals like Alpha Mortgage that will do an outstanding job when searching for a good VA mortgage company and closing with no hassle and no delay.
These professionals are recommended based on years of experience of helping hundreds of Marines and their families buy a home for sale in the Jacksonville NC area. - looking at their service, their product, and their follow-up - which have been found to be Superior!
Alpha Mortgage has earned the designation of Preferred Lender because they respond to home buyers on a timely basis from the beginning, including the collection of financial information, responding to the changes needed by clients, to closing on-time with little to no hassle.
Having a mortgage professional who is knowledgeable about VA, FHA, and USDA is very important in this market where VA mortgages are used in more than 90% of home sales. Alpha Mortgage has shown to have excellent rates, superior service, and response to calls and requests in a timely manner.