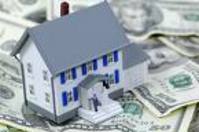 In 2009 we are focusing less on house flipping and more intensely on serving our home staging clients to come out ahead in this challenging market
New York, NY (PRWEB) July 23, 2009
On Saturday, July 25, 2009 @ 11 am/10C, Grande Properties will be featured on the popular A&E TV show, "Flip This House", which follows the ups and downs of house flipping for Connecticut's largest real estate investing team, CT Homes LLC. In the upcoming episode, entitled "Suburban Steal", the team at CT Homes has called in Grande Properties to stage a 3,000 square foot home in an upscale neighborhood in the hopes of getting a fast sale despite a declining market. This will be the second appearance on the television show for the company.
"House Flipping", buying, fixing, and selling a house quickly for a profit, has been nothing less than challenging during the past year for many real estate investors. Just ask Jewell Staley, Founder and CEO of Grande Properties LLC, a full-service real estate investing and home staging company serving the tri-state New York City area, including Southern Connecticut. "In 2009 we are focusing less on house flipping and more intensely on serving our home staging clients to come out ahead in this challenging market", says Ms. Staley.
In 2007, Staley left her Wall Street career behind to follow her dream of building a real estate investment company. By 2008, the company's businesses included apartment rentals, house flipping, and home staging. "Home staging" sets the scene for homebuyers through the careful use of furniture, color, art, lighting and accessories placement throughout a home in a way that showcases the homes most positive attributes. The use of home staging as reported by U.S. Housing and Urban Development will help a home sell for an average 17% higher price than an un-staged home.
From the beginning, Grande Properties has always used home staging to set itself apart from its competition in both the rental and house flipping businesses, with much success. The company hopes that the television show will provide viewers with home staging tips that they can use to sell their own homes. Putting a house on the market without staging it first, is like showing up to a job interview in your pajamas. It won't matter what you say; the interviewer will never get past your appearance and move on to the next candidate.
About Grande Properties LLC
Grande Properties LLC is a full-service real estate investing and home staging company, which serves the New York City, New Jersey, and Southern Connecticut areas. The company prides itself on providing outstanding client service to the residential real estate market. The company's founder, Jewell Staley, holds an M.B.A. from The Wharton School at The University of Pennsylvania and a B.B.A. from Hofstra University.
Contact:
Shola Akintobi
Director of Public Relations
(646) 405-4788 ext. 516
http://www.grandeprop.com
# # #