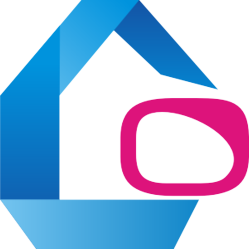 Hometify is a home inventory software which helps to prevent a mess at home
Walnut, CA (PRWEB) August 03, 2012
Hometify is pleased to announce that the public beta release of Hometify – Home Inventory Software is now available. This beta release is made available to allow a broad user base to test and evaluate the next major version of Hometify.
Hometify is smart home inventory software. It was created by people, who believe that home inventory process matters and that storing the information about every item is essential. At Hometify everyone believes that managing home inventory should be easy. So they created the simplest and most efficient software, which allows homeowners to store as much information about every item as possible.
Getting things arranged in the home is one of the biggest challenges for homeowners. Everyone have done arrangements at home and after a while they come to realize that things are exactly as messy as they were before and they start the rearrangement over and over again, but sometimes, especially when the house is large enough, they find it difficult to get the items back to their initial destinations.
Here comes Hometify, which will make the home arrangements much easier. This is especially easy with the barcode reader, which gives homeowners the possibility to search the item location by barcoding it. So after taking the item and reading the barcode, the software tells homeowners where they should take it to.
Changing the home address is another challenge. It is necessary to gather hundreds or even thousands of items, put them into different boxes and then unpacking and rearranging them. Hometify makes the process of address change much easier. For example it is easy to count the number of needed boxes, or print the list of not-to-forget items.
It is good to have organized home but it is excellent to have home assets secured. Hometify uses a series of subsystems to ensure the highest level of security, confidentiality and integrity.
About Hometify
Hometify is new, revolutionizing personal home inventory software. It works from the web-browser and allows to: manage home items, upload multiple item images, and assign tags and other useful information and lot more.