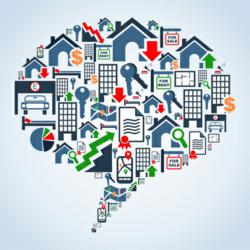 People shouldn't have to just rely on call centers anymore. That's the old generation. Next-generation companies like ours need to be able to take care of 21st century customer service needs
SAN DIEGO, CA (PRWEB) June 11, 2013
HomeValue.us.org is in the process of launching a major social media initiative designed to expand their customer service offerings, the company said yesterday.
"In this day and age, the key to growing as a company is to use the power of social media," a company spokesman said. "We realize that, and are set to launch an entire suite of social media initiatives."
The company is building a presence on Facebook, Twitter, YouTube, LinkedIn, and several other social media outlets, he said.
"This will be an ongoing process for us. We will test results on each service before moving on to the next one," he said. "In this way, we will be able to figure out what works and what doesn't for our customers."
The goal of the initiative is to provide customers with the best level of customer service, he said.
"This is about giving customers new ways to reach out to us," he said. "People shouldn't have to just rely on call centers anymore. That's the old generation. Next-generation companies like ours need to be able to take care of 21st century customer service needs."
The social media sites will let people know what's going on with the company as well as being a new contact point, he said.
"People need to be able to connect with you online," he said. "And they need a way to know what the company is doing for them. Social media is the way to accomplish both goals."
About HomeValue.us.org:
HomeValue.us.org is a public records database that specializes in providing home and property reports to consumers in the United States. Find out information such as the market value, residential foreclosures, neighborhood amenities, previous owners, and more. Visit HomeValue.us.org today to speak with a live representative, call 1-866-605-0312, or email Manager(at)HomeValue(dot)us(dot)org with any questions or concerns.