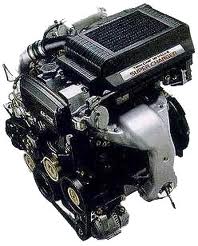 High mileage is still a factor for all vehicles and wear and tear can quickly deteriorate engine quality.
Baltimore, Maryland (PRWEB) February 18, 2013
The Honda Accord has remained in production since 1976 and sold millions of units worldwide. The replacement inventory the UsedEngines.co website is now accessible by the public searching for a Honda Accord engine. This JDM inventory can be researched and engines can be purchased at discount prices. This specialty retailer imports these preowned motors to ensure buyers have a respected resource to purchase in the U.S. More details can be found online at http://www.usedengines.co/honda/honda-engines-sale.
Honda increased production for its Accord in the late 1980s. The compact and midsize car market did not have much import competition in North America. Honda carved out its niche by offering engine technologies that did not exist in other vehicles.
Performance edition engines like VTEC help to offer alternatives to buyers searching for better horsepower in a smaller motor. The used JDM motors that are now sold online are sold directly to the public without additional fees or charges for importing these units.
V6 and I4 technologies are often used for compact and sedan vehicles. The smaller size of these engines often require different maintenance schedules compared with larger motors, trucks and SUVs. High mileage is still a factor for all vehicles and wear and tear can quickly deteriorate engine quality.
The UsedEngines.co company has made several changes to its entire inventory to assure all installations of company motors receive the proper amount of protection. Warranty programs are now in place for domestic and import inventory and these are attached with all sales for no additional cost.
The news report for this warranty expansion can be read online at http://www.prweb.com/releases/used-car-engines-sale/chevy-ford-dodge-toyota/prweb9850113.htm. This new coverage is one way this company is helping provide additional value with the sale of a preowned motor. No charge inspections are now completed before any edition is shipped from the company warehouse. These inspections are in addition to overview and evaluations that are completed immediately upon initial purchase.
About Used Engines Co.
The Used Engines Co. is one the leading suppliers of domestic and foreign preowned engines currently found online. The affordable pricing measures enacted by this company help buyers locate engines for vehicles produced in the past 25 years. The large inventory built by this company has helped more people find trusted motors with low mileage online. The Used Engines Co. supplies two-year warranty coverage with all of its engines as an extra assurance to buyers. Same day shipments are standard at this company to maintain the highest customer satisfaction.