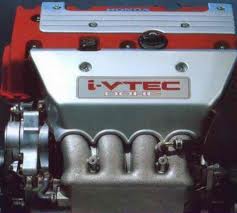 The Got Engines company is now providing shipment incentives as part of its changes to its policies this year.
Austin, Texas (PRWEB) May 06, 2013
Honda has enjoyed sales success for many of its brands distributed worldwide. The success of these vehicles is due in part to the JDM engines that are used inside. The preowned engines seller gotengines.com is a leading retailer now selling its Honda Accord engine inventory for discounted pricing online. This company represents one solution that buyers can now use to find a lower than MSRP price for an original Honda motor. This company has made several import engine inventory increases this year to build a better inventory for engine buyers.
The Honda Accord is one of the longest reigning vehicles in production in use in the United States. This vehicle has been branded in nearly every country as a performance and luxury automobile.
The engine development used to expand the fuel efficiency and horsepower for the Accord helped to boost the sales of this vehicle by buyers with confidence in the quality of the final product. The discounts provided for the preowned inventory online are part of company wide upgrades to the import inventory now sold to trade industry buyers and owners of vehicles.
The Got Engines company is now providing shipment incentives as part of its changes to its policies this year. A test market for import engines was put in place early this year to provide a free shipment incentive for online buyers. The success of this program has now made the JDM motors inventory provided by this company eligible for a permanent erasure of the shipping costs. The ability to ship engines free of charge is now providing a way to lower the costs for replacing an import engine without affecting the actual selling price. The erasure of the shipment fees is expected to help a range of buyers purchasing exclusively online.
The online method of quote delivery introduced by this company is helping to set a new standard in the engine replacement industry. The ability for buyers to explore the company inventory online and have immediate pricing distributed is one method pioneered by this company. Updates to the company database are now made each day to keep the information that is distributed accurate.
The complete quotes that are offered to buyers includes the current incentives like free shipping. The company toll-free number at 1-866-320-1065 remains in use as one option for buyers to speak personally to an engine specialist before a decision is made to place an import or domestic engine order.
About Got Engines
The Got Engines company is a leading seller of preowned automobile, sport utility vehicle and pickup truck engines to North American buyers. This company has built its warehouse and now holds thousands of engines that are shipped daily to buyers. The current inventory of Ford, Chevrolet, Dodge, Jeep, Honda, Chrysler and Toyota is one of the biggest currently found online. The company staff at the Got Engines company provides personal assistance to all buyers. The warranty programs that are introduced by this company are designed to offer the longevity that can be hard to find when purchasing a preowned engine apart from an automotive dealership. The free shipping and other policies put in place have helped this company to expand 2013 revenues.