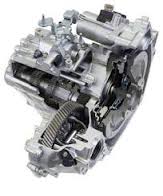 The use of the four-speed transmission styles was common during the late 1980s and mid-1990s for Honda.
Dallas, TX (PRWEB) April 19, 2013
Honda Accord is one of the longest-reigning vehicles produced in the company lineup. The sales success created by this brand has resulted in millions of vehicle owners worldwide. Replacement transmissions for import vehicles can be difficult to locate without a trusted resource. The AutoProsUSA.com company has now added the Honda Accord transmission for direct online sale. This transmission is sold in used and rebuilt condition at http://autoprosusa.com/cost-of-a-transmission-replacement.
The front-wheel drive systems used in most Honda vehicles have provided reliability due in part to the engineering and technologies used. The use of the four-speed transmission styles were common during the late 1980s and mid-1990s for Honda.
The Accord transmission now sold to buyers online includes the FWD four-speed editions that are popular replacements for JDM vehicles. An introductory low price is now attached with the sale of these units.
The AutoProsUSA.com company has made changes to its inventory and company website to make the research process faster and simpler for parts buyers online. One of the newest enhancements includes a faster way to compare pricing among different retailers.
Aside from the company pricing, the company database now links different retailers together currently offering differences in price for the entire parts inventory for sale. This method of price research allows faster comparisons to help buyers make purchasing decisions.
The parts that are offered for sale online now come packaged with an OEM warranty. This warranty protection is one additional bonus provided with each sale to help reassure buyers after purchase and installation is completed. The warranty coverage offered is in addition to expedited shipments services that were recently added this year. These incentives are expected to stay in place for all buyers using the company quote and ordering system for purchases.
About AutoProsUSA.com
The AutoProsUSA.com company has built one of the largest parts inventories currently searchable by buyers online. This company now includes thousands of rebuilt, used, aftermarket and performance auto parts ready for immediate shipment in the United States. The company staff works together to improve customer service ratings by creating a trusted resource for buyer purchases. The AutoProsUSA.com company makes frequent adjustments to its inventory in effort to help buyers locating classic parts or current parts for cars, trucks and sport utility vehicles.