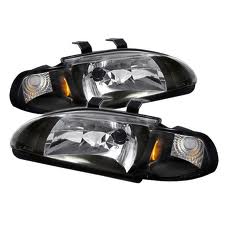 These prices allow buyers to compare the low company pricing with other prices obtained from retailers.
Seattle, Washington (PRWEB) May 15, 2013
Honda produced an upgrade to its Civic in the mid-1980s known as the sport injected series. This SI vehicle has remained popular on the secondary market and locating parts for this vehicle is now expected to be faster and easier for buyers using the AutoProsUSA.com company online. The inventory of Honda Civic SI parts has been added and is now provided with introductory low prices. These parts are provided in OEM, used and performance editions directly to trade industry buyers and owners of vehicles. The SI parts and accessories can now be searched and prices quoted online at http://autoprosusa.com/used-civic-si-parts-for-sale.
The popularity of import vehicles has helped some companies to expand the buying opportunities by creating parts and accessories for sale. Honda has used authorized distributors and dealerships to distribute most of the parts that are purchased by buyers around the country. Buyers with no resources in local areas could struggle to find genuine parts for replacement. The added Honda Civic parts online are now provided as one extra resource on the Internet to find parts ready for installation at less than MSRP pricing.
The resources now created online by the Auto Pros company have opened up more ways that buyers can research parts and pricing before investing into used, OEM or performance parts. The company website was upgraded this year to include one of the fastest methods for research currently available from a secondary auto parts seller online.
The company quote system now distributes pricing to buyers who are browsing the company inventory for sale. Any part can be quoted without assistance using an Internet connected computer or device. These prices allow buyers to compare the low company pricing with other prices obtained from retailers.
The inclusion of Honda parts is one upgrade made by this company to the import parts section of the warehouse. OEM parts for Toyota vehicles were recently added to improve the inventory currently available. Along with these upgrades, a new video channel has been launched online to help promote the company inventory. The videos at http://www.youtube.com/watch?v=kvPM-im2AwU are now used to introduce the parts available for sale and to help inform buyers how to place orders. These marketing videos are expected to continue through this year.
Direct contact can be made by offline buyers interested in purchasing from the company inventory. Buyers without online access can use the following information:
Auto Pros USA
1270 Crabb River Rd.
‪Richmond, TX 77469
(888) 230-1731
(713) 560-7017
About AutoProsUSA.com
The AutoProsUSA.com company offers one of the easiest methods for researching auto parts on the Internet. The online resources provided by this company are now helping thousands of buyers in the United States to locate new and classic parts for automobiles, trucks and SUVs. The inventory of Ford, General Motors, Chrysler, Toyota, Honda and Isuzu provided by this company allows easy research and ordering for any parts in stock. The AutoProsUSA.com company built its online search system to generate price quotes for company pricing and pricing that can be compared for other retailers selling parts online. These efforts have resulted in increased sales in 2013 online and offline.