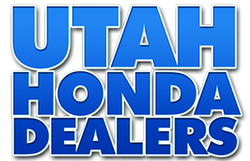 We're confident that once our customers take a test drive in the CR-Z they will be sold in its ingenuity and sporty design
Mesa, AZ (Vocus) September 8, 2010
With 10,000 Honda CR-Z's sold in the first month on the market in Japan, Honda has reason to celebrate. Their conservative estimate of sales per year globally is 40,000 – 50,000 units. The top percentage of buyers by a wide majority was men in between 30-40 years old. It remains to be seen how the first month's release in the US will go, but the sporty appeal of the CR-Z hasn't gone unnoticed.
The CR-Z is the first 6-speed production hybrid on the market. From a variety of reviews, this was a good move on Honda's part, as it gives the car the kick and punch it needs to make it a sports vehicle. There are three settings: efficiency, normal and sport. The sport mode revs up the performance, but costs mpgs. Average driving gives the car about 27 mpg. Different colored lights let drivers know when they are saving mpgs or wasting them. Blue is a sign you're not getting the best mileage possible, while green means you are making the earth happy.
The CR-Z comes with some impressive Honda features such as the Integrated Motor Assist (IMA) program. The electric motor starts the engine, accelerates the car and recharges the battery. The CR-Z comes with the Honda Satellite Linked Navigation System with voice recognition and a USB audio interface. Honda's standard safety features include Vehicle Stability Assist, 4-wheel anti-lock disc brakes and a Tire Pressure Monitoring System. The shape follows that of the Honda CR-X.
"We're confident that once our customers take a test drive in the CR-Z they will be sold in its ingenuity and sporty design," says Ron Henson, President of Utah Honda Dealers Association. "It's the perfect car for men who want to cross over into the hybrid world and for women who appreciate sporty lines."
UHDA is a leader in the automobile industry, offering a wide selection of Honda Accords, Civics, Crosstours, Insights, Fits, Odysseys, Pilots, Elements and Ridgelines.
For more information on the Utah Honda Dealers Association or current trends in the industry:
Contact: John Wright
Company: Utah Honda Dealers
http://www.UtahHondaDealers.com
Phone: 480-833-8111
# # #