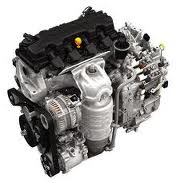 It is common for a Japanese engine imported for sale to have less than average mileage compared with domestic motors.
Houston, Texas (PRWEB) January 27, 2013
Honda is one of the largest suppliers in the U.S. for import automobiles. Editions like the Civic, CR-V, Integra and others have helped to build loyalty with drivers. The Motor Universe company is now packaging all of its Honda motors for sale with new warranties. These two-year packages are exclusively designed to provide more value during the term of ownership. More information can be found online at http://motoruniverse.com/honda-motors-for-sale.
Imported engines entered North America in the late 1980s and have been sold as replacements since the 1990s. Honda and its Acura brand have helped to popularize the use of JDM engines in performance vehicles. It is common for a Japanese engine imported for sale to have less than average mileage compared with domestic motors. This is one of the reasons these types are now added online for sale and protected with the new warranty terms.
The launch of the Motor Universe website has made it easier for buyers in the U.S. or Canada to receive prices for I4, V6 and V8 engines. The unique delivery of price quotes has helped this company to produce pricing faster and easier compared with offline processing. The virtual method of price delivery is one of the features that are now found on the company website. This system includes the import and domestic units that are in stock and ready for shipment.
The opening of the company website has also created new forms of communication between buyers and company staff. The existence of the toll free number at 1-866-320-1065 is one way that can be used to receive direct assistance. This phone line is staffed by auto industry experts that can deliver prices, engine information, warranty terms and explain shipment costs outside of the 48 continental states. The report of the launch of this website is located online at http://www.prweb.com/releases/motors-for-sale/ford-chevy-dodge-jeep/prweb10235592.htm.
About Motor Universe
The Motor Universe company has decades of offline selling experience in the automotive industry and is now selling its complete inventory through the Internet. The domestic side of the warehouse inventory now includes Ford, Chevrolet, GMC, Plymouth, Chrysler, Jeep and Dodge units. The foreign side is currently under expansion and includes Honda, Toyota, Hyundai and Nissan. With low pricing efforts, the Motor Universe company has increased its annual sales and expects to continue this trend this year. The full warranties, no cost freight and pre-shipment inspections are added as additional bonuses for customers.