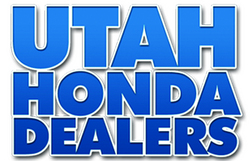 Honda's Odyssey chugs into model year 2010 still ranked as the top minivan, a position built on a reputation for its quality and family friendliness
Mesa, AZ (Vocus) June 29, 2010
The Utah Honda Dealers Association announces high expectations for the 2011 Honda Odyssey. The Honda Odyssey has continually achieved a high ranking for popularity among mini-vans since the second-generation model debuted. The 2011 Honda Odyssey is expected to bypass even current top rankings for its combination of safety, reliability, space and technology.
The 2011 Honda Odyssey incorporates a 16.2-inch dual-view-capable ultra-wide DVD Rear Entertainment System with HDMI input and a premium audio system with 12 speakers, according to Honda.com. With eight-passenger capacity, the Odyssey balances space with sportiness. As always, safety features are top-of-the-line with Honda vehicles.
The current Honda Odyssey ranks top of its class for performance, reviews and test-drives according to Edmunds.com. "Honda's Odyssey chugs into model year 2010 still ranked as the top minivan, a position built on a reputation for its quality and family friendliness," says the Fort Worth Star-Telegram.
"The new Honda Odyssey takes the current model one step further," says Ron Henson, President of the Utah Honda Dealers Association. "The 2011 mini-van takes all the best features of the current model and makes it a little more luxurious, a little sleeker and more definitely more dynamic."
UHDA is a leader in the automobile industry, offering a wide selection of Honda Accords, Civics, Accords, Crosstours, Insights and Ridgelines.
For more information on the Utah Honda Dealers Association or current trends in the industry:
Contact: John Wright
Company: Utah Honda Dealers
http://www.UtahHondaDealers.com
Phone: 480-833-8111
# # #