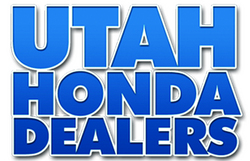 The Utah Honda Dealers Association delivers quality vehicles with unmatched customer service.
Mesa, AZ (Vocus) May 27, 2010
The automobile industry has struggled to regain sales after the recession of the past couple of years. However, the latest numbers for American Honda Motor Co., show a significant increase over their April 2009 numbers. Almost every Honda division increased sales.
Total sales for American Honda Motor Co., in April 2010 were 113,697, showing a rise of 12.5% over last year. Honda Division posted April sales of 102,978, an increase of 11.7 percent versus April 2009. Honda light-truck sales increased 38.1 percent for the month to 42,034. The CR-V crossover utility vehicle, up 36.8 percent; Odyssey minivan, up 11.8 percent; and Pilot sport utility vehicle, up 41.9 percent, accounted for the highest light-truck monthly sales with totals of 16,661, 10,628 and 9,322 units, respectively, reports Honda.com
*The daily selling rate (DSR) is calculated with 26 days for both April 2010 and 2009. Year-to-date, the DSR is calculated with 100 days for 2010, versus 101 days for 2009. All percentages reflect DSR.
The Honda Accord has retained the top selling numbers per model throughout the year and is expected to continue throughout the year because of its reputation for reliability, comfort and safety. "Few vehicles over the past three decades have garnered as much respect in America as the Honda Accord. It hasn't achieved this by being sporty, glamorous or sexy. Instead, it has, for every year, offered what most Americans want out of their daily transportation. Take an Accord for a test-drive, and you'll find it comfortable, roomy, intelligently engineered and easy to drive. Research it, and you'll find it backed by a solid reputation for reliability, a strong resale value and an emphasis on safety," reports Edmunds.com.
"The reason we believe Honda continues to sell so well in the US, is due to Honda's reputation, the dealership's customer service and the consumer's satisfaction with both," says Ron Henson, President of the Utah Honda Dealers Association. "The Utah Honda Dealers Association delivers quality vehicles with unmatched customer service."
For more information on the Utah Honda Dealers Association or current trends in the industry:
Contact: John Wright
Company: Utah Honda Dealers
http://www.UtahHondaDealers.com
Phone: 480-833-8111
# # #