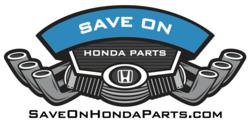 "We are excited to be able to offer such great prices to the Honda parts market" says Steve Sherman, owner
Pittsburgh, PA (PRWEB) April 19, 2012
Leading automobile dealership in West Mifflin, Dean Honda, is pleased to unveil http://www.SaveOnHondaParts.com. The launch of this website provides Honda owners the dual value of quick access to thousands of parts paired with very competitive pricing.
With more than 40 years of experience in car sales, Dean Honda recognizes why the brand is consistently rated in the top five for customer satisfaction and loyalty by national independent organizations.
The Honda Motor Company was formed in 1948, eventually expanding into the United States car market in 1970. Since then, they've enjoyed a fine reputation for quality, reliability, and overall ownership experience. Currently, their product line includes everything from fuel-savvy hybrids to SUVs and family sedans.
In today's economy, more than ever, Honda owners are interested in keeping their vehicles running better and longer. That creates a need for parts – a niche neatly filled by http://www.SaveOnHondaParts.com. They provide the gateway to a huge inventory of new and used parts at extremely low prices. "We are excited to be able to offer such great prices to the Honda parts market," reports Steve Sherman, owner of SaveOnHondaParts.com.
As a further value-added offering, "SaveonHondaParts.com buys parts too," says John Rattigan, Parts Manager. "Just go to the website, tell us about the part you want to sell and we will make you a great offer." The arrangement is mutually-beneficial to all parties.
Amassing initial supplies to start the Company was a big undertaking. Cataloging every part for convenient Internet sales has been an even larger endeavor. The innovative website was developed by Maryland-based Willetts Systems, Inc. "With over 300,000 parts in inventory, this e-commerce website is a powerhouse! Customers benefit from the latest technology to make ordering quick and easy," states developer Jason Willetts of Willetts Systems
A variety of search options and the "My Garage" feature ensure easy location of the right part for any Honda model. The site also allows the buyer to track progress of an order.
For the Honda owner or dealer who won't settle for less than OEM (original equipment manufacturer) parts and wants them at wholesale prices, http://www.SaveOnHondaParts.com is a must-visit site.
For more information please contact:
Shawn Sherman, Parts Program coordinator
SaveOnHondaParts.com
2918 Lebanon Church Road
West Mifflin, PA 15122
877.478.3868
shawns(at)saveonhondaparts.com
http://www.saveonhondaparts.com
Jason Willetts, President
Willetts Systems, Inc.
446 North Mechanic Street, 4th Floor
Cumberland, MD 21502
866.471.2809
jason(at)willetts.com
http://www.willetts.com
###