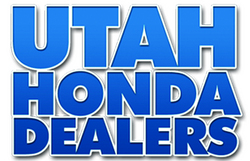 We are proud to represent vehicles that are committed to preserving the environment, promoting safety and pioneering new automobile technology
Mesa, AZ (Vocus) October 28, 2010
The Utah Honda Dealers Association constantly strives to provide consumers with information regarding Honda vehicles so that when consumers are looking for their next vehicle, they can make an informed decision. To this end, The Utah Honda Dealers Association had compiled their Top Five Reasons to Feel Good About Buying a Honda:
1. UHDA's 2010 Model Year-End Sales Event offers 0.9% APR for 60 months on Honda Civics and Fits, 1.9% APR for 60 months on the Accord, CR-V, Pilot, Ridgeline, Insight, Odyssey and Element (in stock vehicles only).
2. Honda's environmental record surpasses every other automobile company in the United States and according to Honda News includes:
a. Waste to landfills from manufacturing activity was reduced 87% from the FY2001 baseline and 65%
from the previous fiscal year, with eight North American plants achieving zero waste to landfill, as
Honda moved closer to its goal of achieving zero waste to landfill for all 14 of its plants in the region
by April 1, 2011.
b. American Honda's Corporate Average Fuel Economy (CAFE) for model year 2009 (MY2009) rose 1
mpg to 31.3 mpg, a 3.3% increase from MY2008 and a 7.2% rise from MY2005, outpacing the
company's voluntary goal (set in May 2006) to achieve a 5% increase over MY2005 CAFE levels by
MY2010.
c. "Intelligent" paint booth technology was implemented on all automobile paint lines in North America,
reducing energy used in auto body painting by as much as 25%.
3. Adds value to the US economy. For 25 years Honda has manufactured cars, trucks and SUVs in the United States providing jobs through 9 manufacturing plants with two more under construction.
4. Has created advanced safety technology to increase safety standards in all Honda vehicles. Safety measures include but are not limited to:
a. Driver and front passenger front and side airbags
b. Anti-lock brakes
c. Vehicle Stability Assist (VSA) with rollover sensor
d. Pedestrian injury mitigation measures and other standard safety equipment and ratings
5. Advanced technology including Solar Hydrogen Station, Nano Technology and more.
"We are proud to represent vehicles that are committed to preserving the environment, promoting safety and pioneering new automobile technology," says Ron Henson, President of the Utah Honda Dealers Association.
UHDA is a leader in the automobile industry, offering a wide selection of Honda Accords, Civics, Crosstours, Insights, Fits, Odysseys, Pilots, Elements and Ridgelines.
For more information on the Utah Honda Dealers Association or current trends in the industry:
Contact: John Wright
Company: Utah Honda Dealers
http://www.UtahHondaDealers.com
Phone: 480-833-8111
# # #