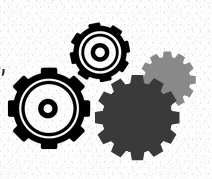 Anyone looking to improve their business by getting organic traffic from the search engines needs to see what Ricky is doing Weblify.
Las Vegas, NV (PRWEB) July 31, 2014
Weblify has finally been released by marketing and advertising specialist Ricky Mataka, after 4 years of development and testing. The result is a perfected and fine tuned platform that creates perfectly monetized websites in as little as 5 minutes without knowing any HTML or other programming languages.
After a full Weblify review, Shane Michaels, an SEO expert, agrees that this platform allows anyone to create monetized sites very quickly. "I've seen a lot of web site builders out there, but this is truly unique. No other platform I've seen allows someone to build a custom website so quickly that is also optimized for a specific niche and has the capability to produce page 1 rankings. This is a game changer."
Most would agree that making money online can be very rewarding as long as the right pieces are in place to make it happen. Mataka claims that most people don't make money online because they don't know how or they think they have to be "techi" to do it. This is one of the main reasons behind why the platform was created. It will allow anyone, no matter what their background, to create the perfect website that makes money online. No product creation is necessary because it's affiliate driven.
The Weblify platform allows people to first research a specific niche and find the perfect keywords within that niche that consumers are searching. Once those keywords are found, a domain is registered and the site building process begins. Affiliate products within the niche are then found on Clickbank and Amazon which are automatically embedded on the site for consumers to buy.
The platform then creates the structure of the new Wordpress site. Inside the platform, articles are chosen that are related to the keywords and those articles are spun for unique content that goes on the site. Once this is finished, the site is created and instantly goes live online. There are also built in traffic tools to increase traffic, boost rankings and ultimately increase sales. It also includes training for each module which explains how to use the platform step by step. The end result is a powerful, SEO optimized site in just minutes.
Len Ceccheto, a user of the software said, "I got this over a year ago and let me tell you Ricky is an absolute genius when it comes to software. One can set up a powerful SEO optimized site in just minutes all with content, monetization and links to affiliate products. It truly is the best system out there, this is one powerful tool. Not only will it build a powerful Niche site, one can send traffic to these sites right within the software."
For a limited time, the software is available at a huge discount, up to 88% off of the normal price. Included is also a 30-day, no questions asked guarantee.
Those wanting to learn more about Weblify can go to Ricky Mataka's official site.
Jimi Trammell, another user of the software says, "Hi Ricky, I just wanted to thank you for giving us such an incredible platform in Weblify and even more incredible training. I just completed my first launch jack site and I have to tell you... I followed everything that you told me and everything worked out just as you said it would. The product launched this morning and as of right now I hold the number 1 spot for my main keyword and the number four spot."
Those who would like to purchase the software at a huge discount and start creating unlimited income producing sites, can visit their official site here.