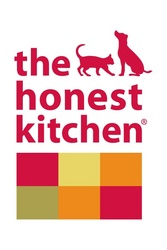 Considering the state of global food costs and the current financial climate, we realized the need for a more economical product that doesn't compromise quality or nutritional integrity
SAN DIEGO (PRWEB) August 13, 2008
"Considering the state of global food costs and the current financial climate, we realized the need for a more economical product that doesn't compromise quality or nutritional integrity," said Lucy Postins, co-founder and lead nutritionist for The Honest Kitchen. "Keen is a remarkably exciting product, because it makes wholesome and organic pet nutrition affordable for all pet owners, not just a select few. Every pet deserves good food, and now, with the introduction of Keen, more owners will be able to give their four-legged friends the best quality nutrition at a fraction of the price."
Keen is made with all natural, human edible ingredients including dehydrated USDA turkey, certified organic oats, potatoes, certified organic flax, carrots, cabbage, alfalfa, certified organic kelp, honey and garlic, plus vitamins and minerals without any by-products, chemical preservatives or fillers. Dehydration is a gentle, ancient method of food preservation and removes only the water from the raw ingredients, leaving almost all other nutrients intact. In addition, Keen contains no glutenous grains and instead is formulated with whole organic oats, which are considered low gluten.
Packaging for Keen will feature the silhouette of Sage, a 21 pound Beagle owned by Anne McCarthy of Bishop, Calif., who won the honor in The Honest Kitchen's nationwide photo contest.
Keen will retail for an introductory price of $49 for a 10 pound box, which will re-hydrate to make 40 pounds of fresh food, at $1.22 per lb. This compares with other frozen raw diets that retail for $2 to $4 per pound and higher end kibbles that cost around $1.70 per pound.
The Honest Kitchen pet food is available at more than 1,000 resellers in the U.S. and Canada as well as online at http://www.TheHonestKitchen.com.
About The Honest Kitchen
The Honest Kitchen is a line of holistic dehydrated, raw, human-grade pet food. Founded by Lucy and Charlie Postins in 2002, The Honest Kitchen provides natural and organic pet food products that promote nutritional awareness, environmental responsibility, and a sustainable community. All of their products are packaged in artistic, eco-friendly and bio-degradable boxes. For more information, please visit http://www.TheHonestKitchen.com.