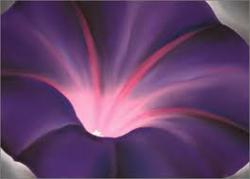 honey is an integral part of my chai, I had to explore international sources
Seattle, WA (PRWEB) April 27, 2012
Morning Glory Chai, a Western Washington business that uses over 30,000 pounds of honey each year, has definitely been effected by the honey crisis. Named Seattle's #1 Chai by the Seattle Weekly, this spicy brew warms the bones and has come to be known as Seattle's classic chai.
According to President and Founder, Jessica Vidican-Neisius-Holguin, "When colony collapse disorder (CCD) began in 2006, local honey prices went through the roof and both quality and quantity were seriously coming up short. Because honey is an integral part of my chai, I had to explore international sources in order to keep up with demand. At first I was worried that the quality would be inferior, but what I found was that other honey producing countries are often "organic by default" thanks to their traditional farming methods, while in the US, the average hive contains pesticide residues due to pervasive chemical agriculture. Since my chai is meant to support health, it made a lot of sense to switch to a cleaner and more reliable supply, and this summer I'm launching my new Gold Label Chai, made with certified organic honey from India."
While US beekeepers struggle to find the cause or causes of CCD, many believe pesticides are playing a role. Elsewhere in the world, however, the news for the bees is much better. Argentina and Brazil have not been experiencing CCD, and India, with three indigenous species of honeybee and the world's oldest beekeeping tradition, has seen it mostly in imported bees. Coincidentally, these three nations are the only countries producing certified organic honey. A honeybee can range up to 12 miles when foraging, and it takes two million flowers to make a pound of honey, so large scale organic agriculture is required to produce industrial quantities of organic honey. An article titled,"Organic Farming in India", published by Ecoworld, an environmental news site, asserts that, "India's farmers are still mostly practicing organic methods, passed down for millennia. Organic fertilizer and natural pest control are the only tools available to these farmers who have lacked the financial resources to explore chemical solutions." (Ecoworld, "Organic Farming in India", 2004) Organic farming may also lead to healthier bees; studies in Argentina found the combination of low tech, traditional agriculture, a low ratio of cropland to wilderness, the interbreeding of feral and domestic bees, and abundant high quality pollen sources provides optimal sustainable conditions for the bees.
"I would love to be able to buy tons of local honey again, and I certainly hope organic farming becomes the norm in America," said Mrs. Holguin. "Perhaps the plight of the bees will help guide the US towards more sustainable agriculture, for both our health and that of the biosphere upon which we all depend."
Sources:
http://www.ecoworld.com/atmosphere/effects/organic-farming-in-india.html
http://www.argentinaindependent.com/tag/colony-collapse-disorder/
http://www.argentinaindependent.com/socialissues/environment/disappearing-bees-spell-big-trouble-worldwide/
http://www.scienceinafrica.co.za/2007/august/indiabees.htm
http://www.thedailygreen.com/environmental-news/blogs/bees/honey-bee-pesticides-55081801#ixzz1t78FTwWn (Bee Hives Harbor 70 Different Pesticides. Researcher: Level of Contamination Is "A Shock" August 18, 2008 at 10:20AM by Kim Flottum)
http://www.sciencedaily.com/releases/2012/04/120405224653.htm
Free access article
Issue Apidologie
Volume 41, Number 3, May-June 2010
Honey bee health
Page(s) 243 - 255
DOI http://dx.doi.org/10.1051/apido/2010025
Published online 16 June 2010
Apidologie 41 (2010) 243–255
Review article
Preserved honey bee health in Latin America: a fragile equilibrium due to low-intensity agriculture and beekeeping?*