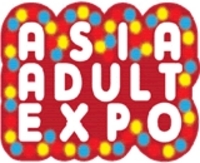 We are delighted to partner with Asia Adult Expo again this year, as it demonstrates our continuous commitment to service quality as well as our leading position in Macau's tourism industry
Macau (PRWEB) June 28, 2009
Macau.com, the leading online destination marketing and travel company in Macau, has been appointed as the official travel agency for Asia Adult Expo (AAE) for the second consecutive year.
As one of the largest international trade events in Asia dedicated to showcasing and providing an understanding of professional adult-related products and services, AAE will be held for the second time from December 4-6, 2009. The event, which will take place at the Venetian Macau, will provide international buyers and manufacturers with an ideal platform to network and to explore the latest market trend and products. Several professional seminars will also be held during the expo. Last year's AAE had exhibiting companies from around the world such as Australia, Canada, Chinese Mainland, Holland, Hong Kong, Japan, Macau, Spain, Switzerland and United States. Trade visitors came from 25 countries and regions, and attracted more than 15,000 visitors.
As AAE's official travel partner, Macau.com is offering participants and exhibitors exclusive travel deals for hotels in Macau, hotels in Hong Kong, hotels in Shenzhen and hotels in Guangzhou. A specially customized AAE microsite on Macau.com will also provide comprehensive travel and event information, along with exclusive eNewsletters containing the latest hot deals and leisure activities in Macau designed specially for AAE 2009.
"We are delighted to partner with Asia Adult Expo again this year, as it demonstrates our continuous commitment to service quality as well as our leading position in Macau's tourism industry," says Christina Siaw, Macau.com's CEO. She adds: "We will continue to organize the best deals on accommodation in Macau for all participants, and also give them a comprehensive view of Macau as a vibrant city with world-class entertainment and top business events."
Kenny Lo, CEO of Vertical Expo Services Company Limited, the organizer of AAE says: "Our partnership with Macau.com allows us to make full use of their strong ties with the local hoteliers and intimate knowledge of Macau to ensure that AAE is a successful event. By working together, I am confident that AAE will be a comprehensive platform for trade, education, understanding and interaction, and a place where international buyers and sellers can explore business opportunities."
ABOUT MACAU.COM
Macau.com is the premier web portal and online travel agency for hotel accommodation, packaged tour products for Macau, Hong Kong and Southern China. With a secure and technologically advanced online booking engine, Macau.com's services are targeted at Macau-bound travelers coming from Mainland China, Hong Kong and high growth-tourist areas including Southeast Asia, Taiwan, Australia and North Asian markets such as Japan and Korea. The company is owned by MKW Capital Management, a private equity firm with investments in Macau based businesses including international airline VIVA Macau.
ABOUT VERTICAL EXPO SERVICES COMPANY
Vertical Expo Services Company Limited (VES) is a Hong Kong based company specialized in organizing vertical trade events, various international conferences and exhibitions specializing in industries such as funeral, financial investment, security, gift and other professions. Its worldwide network includes Chinese Mainland, Japan, Australia, USA and Europe.
###