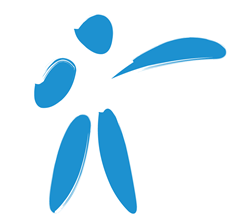 "If the government wants to lower the cost of healthcare it needs to create a competitive and transparent environment for treatment."
Hong Kong (PRWEB) January 26, 2015
Pacific Prime were recently asked to comment on the proposal from the Hong Kong Government that lays out a new 50 billion Hong Kong dollar scheme to help residents with the cost of health insurance in the city.
The scheme has been designed to sufficiently cover private hospital care in a general ward, as well as cover costs for room and board, doctor's visits and prescribed diagnostic tests. The scheme further guarantees renewals and pre-existing conditions cover. Accessibility to and continuity of coverage, quality of protection, and enhanced transparency and certainty are all part of a basic requirement standard that insurance companies would have to follow.
A three-month consultation was launched in mid-December to review the proposed Voluntary Health Insurance scheme that intends to structure premiums of HK$3,600 that will cover treatment, tests, and non-surgical cancer treatment for policyholders at private hospitals. Pacific Prime has stated that the proposal sounds like a positive idea, but one that is ultimately unfeasible, requiring mandatory participation which compares to another form of taxation.
Pacific Prime take the point of view that due to the scheme being a voluntary one, there is a danger of anti-selection, being attractive mostly to those already with pre-existing conditions. The insurance broker also warns of the risk of currently healthy people only choosing to join the scheme only after they fall sick. They also warn that Insurers would be wary of government subsidies affecting premiums, without much confidence that they would completely cover the additional risk. If premiums are regulated, insurers could be paying out amounts that are very high.
Pacific Prime later tackled the question of how the private health insurance system in Hong Kong would be affected, and how much room for innovation there might be. They respond by asserting that as the medical insurance market in Hong Kong is one of the best in Asia, the range of products available are highly competitive already. They have shown some concern that the voluntary scheme could actually detract from the current state of the market.
The overall regard Pacific Prime have for the proposed policy is in its failure as a solution. Any implementation seen after the consultation will likely see adjustments with the initial proposal, with some aspects toned down. The real problem Pacific Prime states, is less one of insurance but more one of treatment. The lack of price disclosure of treatment and transparency quality and outcomes means treatment costs are not being controlled. "If the government wants to lower the cost of healthcare it needs to create a competitive and transparent environment for treatment."
Pacific Prime will continue to monitor the proposed scheme, keeping an eye on which details are changed and how the government handles the difficulties of implementation.