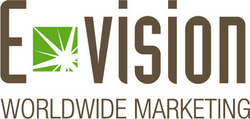 Honolulu, Hawaii (Vocus) September 10, 2008
Evision Worldwide, a boutique search marketing agency, opens an office in Honolulu, Hawaii this month. They are looking forward to serving Hawaii businesses who wish to increase their online presence, build brand recognition, increase sales via internet leads, or reach a larger and/or more targeted audience for their products and services. Search marketing for the travel industry is a particular strength of Evision's, which the owners feel is a perfect fit for many local businesses.
Evision's new office is located in the Waikiki Landmark building at 1888 Kalakaua Avenue, Suite C312. From this spectacular location, Evision Worldwide will be providing search marketing services that include search engine optimization (SEO), pay per click (PPC) advertising, and online branding. Hawaii businesses will no longer have to look to the mainland for help in marketing their websites to a local, national or global market.
The Evision team has been providing internet marketing services from their home base in Chicago over the past few years. Team members frequently travel to work on client projects, but this is the first permanent office to be opened outside Chicago headquarters.
A growing roster of team members on the mainland and in Hawaii means more accessibility than ever for Evision clients. Evision looks forward to forging closer ties with Hawaii clients, having closer proximity to overseas clients, and offering expanded hours of service to all clients.
Education is a critical part of Evision Worldwide's mission in Hawaii. They are planning to hold regular workshops and seminars for local business owners, to help Hawaii's entrepreneurs flourish in the online marketplace. The first Honolulu workshop was held in July, and another is being planned for December.
Evision Worldwide offers internet marketing services and educational events throughout Hawaii, the mainland, and worldwide. If you're interested in finding out more about Evision's Hawaii internet marketing services or seminars, please visit the Services and Events pages on our website or contact us directly at 808-791-2922.
Evision Worldwide
Evision Worldwide is a full-service search marketing agency offering search engine optimization, pay per click marketing, digital media management, and online brand development. Every Evision team member is committed to providing clients with outstanding service, continuous learning opportunities, and industry-leading returns on their internet marketing investment.
The Big Wave Blog
Visit The Big Wave Blog for opinions, observations and education on search engine marketing. Search marketing experts share their views on search engine optimization, pay per click marketing, online branding, search engine news, industry events, and more.
###