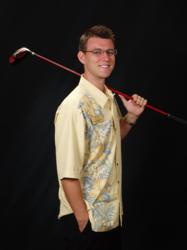 Oahu, HI (PRWEB) July 03, 2012
Honolulu real estate specialist Lance Benchley has just launched a new website, HawaiiRealEstateSearch.com, an online resource for those looking for more information on real estate in Hawaii. A must-visit for homebuyers and sellers, the site provides easy and comprehensive access to the housing market on Oahu and other islands.
"If you're interested in learning more about the real estate Waikiki offers or you'd like to find out what the current state of the market is, I hope my site will prove to be a useful tool," says Benchley, a full-time agent with Century 21-All Islands. "My goal here is to provide online users with an accessible, easy to use, and one-stop resource not only for listings, but also for market updates and community information."
While Benchley specializes primarily in Oahu condos and luxury homes, his new site offers a broad view of the real estate markets in other areas, including those on Maui, Kauai, Molokai, Lanai, and the Big Island of Hawaii. It offers extensive information on the various islands, up-to-date property listings, a wealth of real estate and financing tools and resources, and more.
"I've tried to build as complete a site as possible in order to make it easier for prospective buyers and sellers to find the data and advice that they need," he says. "Hawaii is an exceptional place to live and it is also incredibly diverse, which is why it helps to have a guide handy if you're thinking of investing in real estate here."
Benchley is known for his high energy, attention to detail, and in-depth knowledge of the housing market in the Honolulu area in particular. He is also an executive member of the Hawaii Real Estate Investors Association, which helps him keep abreast of the latest market trends.
For more information on Lance Benchley's services and to start your search for real estate on Oahu and elsewhere in Hawaii, visit his new site at http://www.HawaiiRealEstateSearch.com or get in touch with him directly.