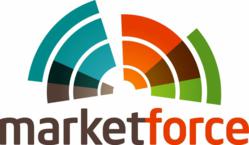 We pride ourselves on constantly striving to pioneer new solutions that make it easier for our clients to improve the customer experience
Boulder, CO (PRWEB) June 25, 2013
Market Force Information, the world's leading provider of customer intelligence solutions, has been named to the prestigious Honomichl Top 50 List, the fourth consecutive year that it has been recognized for its upward growth and financial success. Market Force again secured a top-25 spot on the list, which is an annual compilation of the top revenue-generating marketing research firms in the United States.
Market Force, which offers solutions from mystery shopping and customer satisfaction to advanced analytics and decision-support technology, has continued to expand its client-base, global presence and service offerings over the last five years. Among the company's milestone achievements was the creation of an entirely new market space known as customer intelligence and, in the past year, the introduction of a new customer intelligence platform called KnowledgeForce.
"We pride ourselves on constantly striving to pioneer new solutions that make it easier for our clients to improve the customer experience and see those improvements reflected in their bottom lines," said Karl Maier, CEO of Market Force. "It's rewarding to see our passion and hard work recognized for a fourth year."
Compiled by research industry veterans Jack Honomichl and Laurence N. Gold, and published by the American Marketing Association's Marketing News, the Honomichl Top 50 List is widely referred to as the "Fortune 500 of market research firms."
About Market Force Information
Market Force is the leading global customer intelligence solutions company for multi-location businesses, including major retailers, restaurants, grocery and convenience stores, financial institutions, entertainment studios and consumer packaged goods companies. With more than 125 years of combined industry experience, Market Force Information has pioneered the industry with a suite of customer intelligence solutions – from proprietary decision-support tools to 600,000 field associates across North America and Europe who conduct mystery shopping, to real customer surveys, to contact center solutions and social media monitoring. Its solutions enable brands to identify the actions required at the store level to increase customer loyalty and improve financial performance. Market Force was named one of Forbes' America's Most Promising Companies in 2011. For more information, visit http://www.marketforce.com.