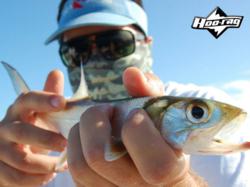 Jupiter, FL (PRWEB) May 04, 2012
Hoo-Rag is a nationwide company that is manufacturing multi-functional seamless bandanas and has officially launched. Hoo-Rags are perfect for protecting its wearer from the harsh elements that he or she may encounter while running, riding motorcycles, fishing, hunting, exercising, hiking, snow boarding/skiing and more.
The Hoo-Rag can be worn in multiple ways and come in a variety of colors, and patterns. They are a one size fits all product and are available for purchase at http://www.hoorag.com.
While Hoo-Rag is selling its current 2012 retail line up exclusively online, the company is focusing on relationships with corporations and outdoor sports companies that enjoy offering a promotional product that is useful to its customer base at a wholesale price that makes sense.
"Hoo-Rags are the perfect promotional tool for outdoors enthusiast companies all over the United States. From anglers and hunters to adventure runners and motorcycle enthusiasts, our bandanas get your name on the street and are useful to your customer base" says Vice-President Doug Sapusek.
Suggested retail pricing is $14.95, which is highly competitive when comparing the Hoo-Rag to its competition. HooRag.com is selling custom designed orders in batches of 300-100K. While a batch of 300 custom designed Hoo-Rags start at $5.00 - they are offering heavy price breaks to it's customers that purchase larger quantities.
About Hoo-Rag
HooRag.com was launched in 2012 and offers highly useful and dynamic tubular bandanas that are a must have for all outdoors enthusiasts. The company looks to grow by targeting the outdoor communities such as fishing, hunting, cycling, exercising, hiking and snow related activities.
For more information, please visit http://www.hoorag.com or call 888.831.9344. You can also email info(at)hoorag(dot)com for additional information.
###