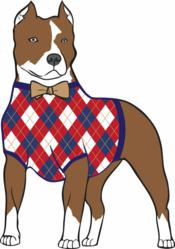 I dress Hood Prep. I wear Hood Prep. I am Hood Prep.
New Orleans, LA (PRWEB) June 02, 2011
Hood Prep World: Hood Prep Clothing embodies the essence of Urban Prep, Classic Prep, Street Wear, and Classic Americana brands which includes Ralph Lauren, Polo, Tommy Hilfiger, Play Cloths, Akoo, Sean John, Rocawear, LRG, and more. The Summer 2011 "I Feel Good In My Hood" Collection is Hip Hop culture with Hip Hop swagger that compliments the Hip Hop attitude of Freshness. Check us out at http://www.HOODPREPCLOTHING.COM
"What exactly is the Hood Prep style?" The Hood Prep World was established in 2004 by brothers Alfonzo Bolden and Troy Bolden. The history of Hood Prep Clothing begins with a story that dates back to 1969. The story begins with a lady name Mrs. B, and her two sons who may be responsible for inventing this style. Mrs. B worked as a housekeeper for a wealthy uptown family who had two sons that attended prepartory school. One day, when the uptown family decided to give away some of their son's old clothes, Mrs. B decided to take some home to her sons. The boys were reluctant to take the preppy clothes at first, but they ultimately decided to try it out and to make a bold fashion statement. The boys started wearing the extra preppy clothing along with their own street wear to create a unique new style, thus Hood Prep was born. The boys took a bowtie and made it into a collar for the their dog and this is where the Hood Prep Clothing's logo originated. The hip hop society is excited to know that they will see the dog with the bowtie more often on their computer screen, in their favorite street wear boutiques, on polo shirts, oxford shirts, and much more.
Hood Prep is currently one of the hottest new hip hop clothing brands on the market. Hood Prep Clothing is based in New Orleans, Louisiana; it was created with the local New Orleans fashion trends in mind. The company embraces an original New Orleans style that clearly sets them apart from other hip hop clothing lines on the scene. This unique street wear fashion line is known for combining two contrasting styles of clothing, the "Hood" and the "Prep", to embrace the unique fashion of New Orleans. Hood Prep Clothing can be characterized as Ralph Lauren clothing meets street wear clothing---with a twist. Hood Prep Clothing has been distributed mostly in select street wear boutiques. However, as their popularity spreads across the nation and the world, their new Summer 2011 collection is highly anticipated.
Hood Prep Clothing is doing big things in fashion and changing the face of hip hop clothing. The New Orleans based fashion line is making large strides and they are comin up in the fashion industry fast, but under control. Hood Prep Clothing is finally catching the attention of hip hop clothing fans everywhere, and it's about time. People love their clothing because it is original, culturally influenced, unique, and extremely fashionable. Fans can't wait to see what Hood Prep has planned for 2011. Buyers are already anticipating the release of the Summer 2011 Hood Prep Collection.
To keep up with the latest from Hood Prep Clothing follow the brand at:
http://www.hoodprepclothing.com
facebook.com/hoodprepclothing
,twitter.com/hoodprepclothin
myspace.com/southernswagger
###