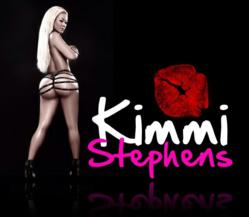 Miss southern Booty
Atlanta, GA (PRWEB) December 13, 2011
HoodstarzzTV is delivering presents early this week. HoodstarzzTV is featuring 2 of Atlanta's Baddest body Models in the game right now . The interviews will include exclusive pictures, upcoming events, and even advice for aspiring models. Not only will viewers be able to chat live with the hilarious host T. Miles, viewers will also be able to chat with the Atlanta Beauties. Be sure to tune in this Tuesday at 9:30PM on http://www.hoodstarzztv.com.
Based in Atlanta, GA Hoodstarzz TV is an entertainment online web based Tv show hosted by Terry "Head" Miles. Produced by S Dot Management Group, the show features celebrity interviews, hot topics, and music videos.
Airing every Tuesday 9:30P-10:30P EST on http://www.hoodstarzztv.com, T.Miles gives over 300,000 viewers an inside look from the Industry to the Streets.
According to new statistics released by Ericsson, Internet television is experiencing rapid growth with half of consumers watching internet-based on-demand television online each week and a whopping 70 percent of consumers downloading, streaming or watching recorded broadcast television each week. Ericsson's 'Multi Screen Media Consumption 2010′ data also showed the promise of future revenues from Internet TV, as well as a shift in customer spending towards video services
###