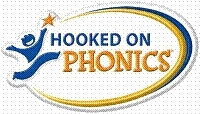 In child literacy, there is no force greater than caring families, and now, in partnership with Hooked on Phonics, we hope to help thousands of children learn and love to read in 2009
Baltimore, MD (PRWEB) February 18, 2009
While many new year's resolutions have already gone by the wayside, more than 400 families across the country remain committed to reading to their children in response to a challenge from Hooked on Phonics, maker of award-winning educational tools.
"Parents are the most important and influential people in a child's life, and they are in the best possible position to help children learn to read and love it," said Judy L. Harris, CEO of Smarterville, the company that owns, creates, manufactures and distributes Hooked on Phonics®. "We all must do more to ensure parents have the tools they need to help children learn to read."
By visiting http://www.learntoread2009.com, families can pledge to share the joy of reading with their child, sign up to receive a newsletter with tips to help a child read, share stories and make connections with other adults making the same commitment.
As part of the resolution drive, Hooked on Phonics donated 15,000 of its Learn to Read programs -- with a retail value of more than $3 million -- to First Book, a nonprofit group that distributes books to children from low-income families, as part of an effort to urge more adults to 'resolve' to help children read in the new year.
"In child literacy, there is no force greater than caring families, and now, in partnership with Hooked on Phonics, we hope to help thousands of children learn and love to read in 2009," said Kyle Zimmer, president and co-founder of First Book.
About Hooked on Phonics
Hooked on Phonics, operated by Smarterville Inc., is a leading creator of research-based educational products for families that are fun, easy to use, and effective. The company works with professional educators, interactive designers, writers, artists, and parents to develop step-by-step learning systems that help teach children critical reading, math, and study skills. Since the company was founded in 1987, more than two million families and thousands of schools have turned to Hooked on Phonics' library of award-winning programs. Hooked on Phonics products are available at major retailers worldwide and online at http://www.hookedonphonics.com.
About First Book
First Book provides new books to children in need addressing one of the most important factors affecting literacy -- access to books. An innovative leader in social enterprise, First Book has distributed more than 60 million free and low cost books in thousands of communities. First Book now has offices in the U.S. and Canada. For more information about the nonprofit First Book, visit http://www.firstbook.org or call 866-393-1222.
Contact:
Amy Bevilacqua
Amy.Bevilacqua(at)Smarterville.com
443-320-2041
###